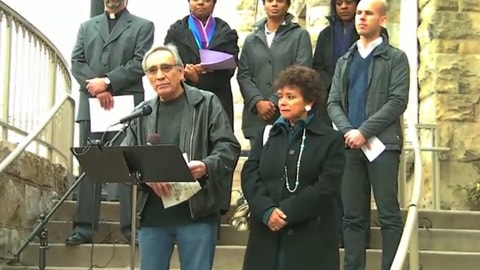 In the coming weeks, civil union legislation will be considered in the Colorado legislature.
Yesterday, One Colorado held a press conference announcing 'The Voices for Strong Families Coaltion' comprised of faith, civil rights groups, labor organizations, women's rights groups, and health organizations urging the legislature to pass civil unions in the state.
Said Brad Clark, Executive Director of One Colorado, in a press release: "The Voices for Strong Families Coalition represents more than half a million Coloradans who understand that denying committed couples the security we all want and need is wrong. Especially in these difficult economic times, legislators have a responsibility to ensure that all committed couples have the tools they need to provide for the ones they love."
Watch a short clip from the press conference, AFTER THE JUMP…
Watch the full presser here.