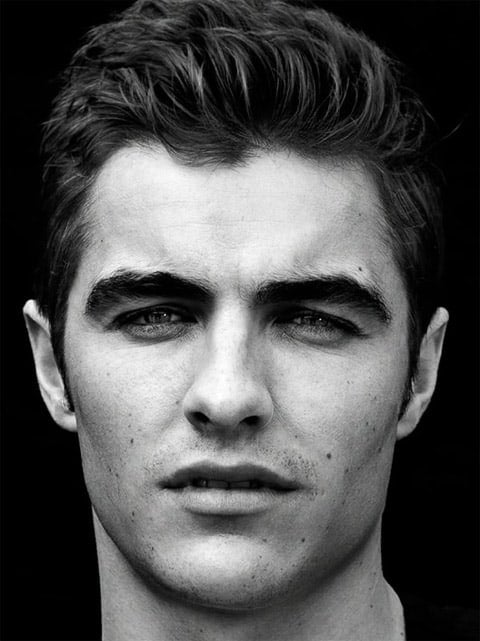 Dave Franco tells MTV:
"There's also a feature film that I'm writing for my brother and I to star in, where we play versions of ourselves named Davie and James. Without giving away too much, it all takes place around Thanksgiving and Christmas break around our hometown of Palo Alto [California]. Our real family will be in it, my real friends from home will be in it, and the vibe of it is going to be an extended version of our Funny or Die videos. It's going to be difficult for me, because it's now a 90-minute version of him giving me sh– and making fun of me."
And hopefully grandma's in it too.
Shot up top from the recent issue of Flaunt magazine (via ontd).