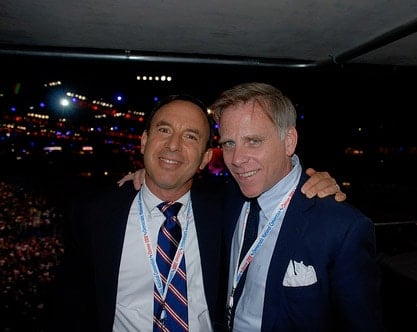 Designer Charles Nolan has died at the age of 53, the NYT reports: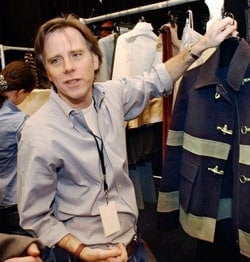 The cause was cancer of the head and neck, said Andrew Tobias, the financial writer, who was Mr. Nolan's partner of 16 years.
Early in his career, Mr. Nolan was a major force behind the expansion of mainstream American sportswear labels like Bill Blass, Ellen Tracy and Anne Klein. But he was perhaps better known publicly for the work he did dressing private clients, including many prominent women on the political scene.
***
Mr. Nolan was fond of highlighting how wearable his clothes were by hiring nonprofessional models, like a retired New York City police detective, the captain of a Fire Island ferry and the swimmer Dara Torres.
But his most surprising political statement, at least in the eyes of his colleagues on Seventh Avenue, came in 2003, when he abruptly quit as the head designer of Anne Klein, where he had led a successful turnaround of the brand's image, to volunteer for the presidential campaign of Howard Dean, the former governor of Vermont.
Mr. Nolan said he had been disillusioned by the hesitancy of major designers to get involved in, or even talk about, politics — although there was little evidence that his own activism had negatively affected his career.
"Fashion is about image," Mr. Nolan said. "People I know are afraid to take political stands because they are afraid to turn off their customers."
On a personal note, Charles Nolan was a friend of mine, as is Andy Tobias.
It's such a very sad loss. I give thanks for Charles' life and celebrate the generous, loving, and exemplary couple they were, and will always be.
Charles Nolan, Designer, is Dead at 53 [nyt]
(Top, a photo I shot of Andy and Charles at the 2008 Democratic National Convention)