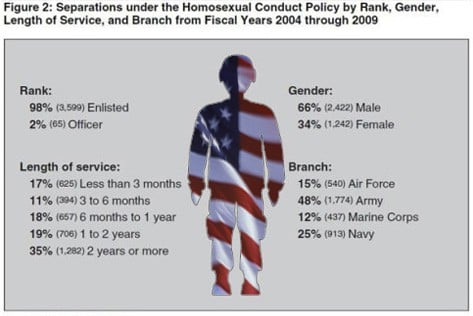 Discrimination turns out to be very expensive.
The Stars and Stripes reports on new numbers from the GAO:
The figure includes roughly $53,000 for each of the 3,664 gay servicemembers dismissed from fiscal 2004 through fiscal 2009.
According to the report, the majority of the expense came from recruiting replacements and retraining the new troops. More than a third of the discharged troops held "skills in critical occupations." That included 23 language experts, whose training included years of language proficiency work prior to their dismissal.
But GAO researchers also estimated that the ban on openly gay troops also cost almost $8 million in administrative expenses. That includes legal work, commanders' inquiries, pastoral counseling of servicemembers, and processing of separation paperwork.