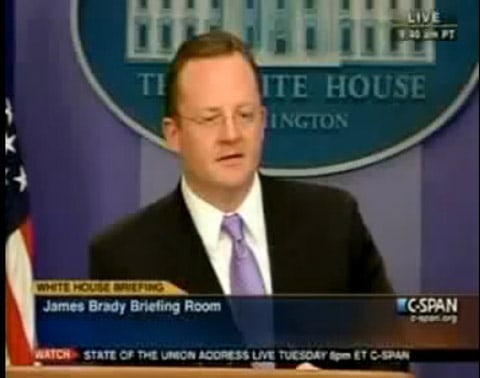 White House Press Secretary Robert Gibbs attempted to end today's press briefing following a series of questions related to Obama's flip-flopping on same-sex marriage. The questions came from the Washington Blade's Chris Johnson, who asked Gibbs if the President had backtracked on statements he made in support of marriage equality in 1996.
Said Gibbs: "I think there's a whole host of issues that I would direct you to the campaign on — on different questionnaires and I would again reiterate what the president has said recently on that issue."
Later, Gibbs was questioned by Mediaite regarding tomorrow's State of the Union address and whether Obama would mention DOMA repeal or marriage equality in the speech. Gibbs said he didn't know.
Watch a brief clip of Johnson's exchange, AFTER THE JUMP…
More at the Blade…
(clip via joe sudbay)