The Halton District Catholic School Board in Ontario is reviewing a ban on Gay-Straight alliances enacted on November 2, following an Xtra story published in early January which caused widespread outrage over a board member's remarks comparing gay groups to Nazi groups.
The National Post reports: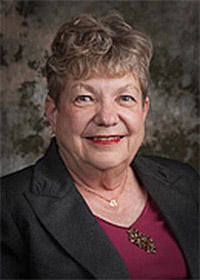 Board chairperson Alice Anne LeMay said Monday the ban was enacted as the board created an equity and inclusive education policy, as required by new equity legislation from the Ontario Ministry of Education.
"When we worked through it and it was passed on Nov. 16, some things were added about the exclusion of certain groups, particularly a [gay-straight alliance] group and that's the way it was passed," she said. (Ms. LeMay was forced to apologize Monday for saying earlier that gay alliances, like "Nazi groups," would not be allowed in Halton's Catholic schools because they "don't fall within the teachings of the Catholic church.")
A board meeting is scheduled for this evening:
Reached on Monday evening, Ms. LeMay said she didn't know yet whether she would vote to support the ban or to repeal it at Tuesday's meeting. Several new members who were elected to the board in October didn't participate in the November vote, including an openly gay trustee, 22-year-old Paul Marai.
Mr. Marai called the ban a divisive "waste of time" that distracted the board from the more important issue of education. He also expressed his support for Ms. LeMay.
"I do know her to be quite a tolerant and accepting individual," he said.
Watch Sarah Kelly, a Master of Teaching student at the University of Toronto, speaks out for Gay-Straight alliances and about the Halton ban, AFTER THE JUMP…