Modern Tonic — a blog that highlights gay-approved pop culture gems — delivers a weekly music column on Towleroad. (The site is currently being re-designed and will re-launch later this spring.)

FEATURED NEW RELEASES: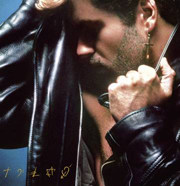 There're a hundred ways to spend your pop dollars these days, what with Extended Editions, Deluxe Editions, and Extra Special Extended Deluxe Editions of albums by your fave artists. Often, it's just record companies bilking a gullible public. But George Michael's Faith (Special Edition) (out February 1) — two CDs, one DVD — is a worthwhile walk down memory lane with a 24-year-old record that was a zeitgeist-channeling pop phenomenon, turning a dimpled boy-band flyweight into a bona fide superstar. And it's where the kids who think of Michael as a chubby old toilet-trawling burnout learn their lesson about the gay Justin Timberlake of the '80s. Disc one is a re-mastered version of the original release and, except for the occasionally cheesy synth (we're thinking of you, "Monkey"), it more than holds up — and actually sounds downright classic. The hand-clapping title track, the blue-eyed funk of the eternally horny "I Want Your Sex (Parts 1 & 2)", and the soul revelation of the breathy "Father Figure" we all know and love. But songs you haven't heard in a long time, or may have forgotten, are just as strong, including the shoulda-been-a-monster "Hard Day" and, yes, the cheesy synth-laden "Monkey." The DVD is chockablock with videos, interviews, and various ephemera for fans, and disc two is heavy on remixes, live tracks, and a tent-raising slice of funk called "Fantasy" we wish was on the original album. Michael may well be past his prime — pop stars rarely get to scale such rarefied heights more than once — but let's respect the achievement that was — and still is — Faith.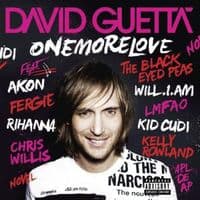 David Guetta's the latest DJ turned chart-climbing superstar on the back of his 2009 release One Love. He rescued ex-Destiny's Child singer Kelly Rowland from The Fashion Show and put her back in the clubs where she belongs, with the inescapable "When Love Takes Over," and he's worked often with former gospel singer, the openly gay Chris Willis. Plus he's never met a beat he doesn't — or you don't — love. One More Love (out today), a stop-gap collection that mostly includes previously-released tracks from One Love, features his current club-thumping single "Who's That Chick?" with Rihanna. "Missing You" with L.A. hip-hop artist Novel is remade from pounding floor-filler to non-stop stealth bomber — it's relentless in the best way possible. (Watch YouTube wunderkind Keenan Cahill take on a Guetta megamix here.)

MUSIC NEWS:

Jennifer Hudson will release her sophomore album, I Remember Me, on March 22. Stream her new single here.

Billboard covers the 50 top albums to expect in 2011.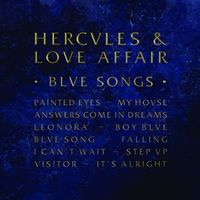 Stream Hercules and Love Affair's new album, Blue Songs, in its entirety here. While available in the U.K. next week, no U.S. release date has been announced yet.

Lindstrøm, the Norwegian producer/remixer, is coming to the U.S. for rare tour dates in New York, Los Angeles and San Francisco in February. Get a free download of his remix of Glasser's "Mirrorage" here.

 Preview four tracks from R.E.M.'s forthcoming album Collapse Into Now, which is due March 8.

On February 8, La Roux will release Gold Edition, a digital-only collection of b-sides, remixes and acoustic versions of tracks from their self-titled debut album.

The Original Broadway Cast Recording of Priscilla Queen of the Desert The Musical is set to be released March 15. Songs made famous by Elvis, Madonna, Cyndi Lauper and Tina Turner replace the ABBA tracks that appeared on the film soundtrack.

MORE NEW RELEASES: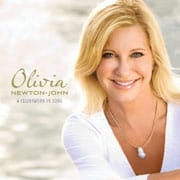 The soft pop icon Olivia Newton-John goes the duet route on A Celebration in Song, a 2008 release getting its domestic debut today. Bee Gee Barry Gibb guests on the lovestruck "The Heart Knows" while she two-steps with Keith Urban through "Sunburned Country." Proceeds go to the ON-J Cancer and Wellness Centre Appeal.
On Corinne Bailey Rae's covers collections, The Love EP, you'll hear her wrestle with songs by Prince ("I Wanna Be Your Lover"), Belly ("Low Red Moon," fantastic), and, uh, Doris Day ("Que Sera Sera," which she turns into a 13-minute psychedelic slow jam freakout).
The men of Cold War Kids make their arena move with third release Mine Is Yours. The collection, produced by Jacquire King (Kings of Leon), muscles down on radio-sized nuggets of alt-rock that aim for the cheap seats and, most of the time, hit their mark.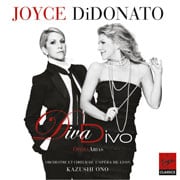 Opera lovers — and we know who we are — can rejoice at Joyce DiDonato's Diva, Divo, in which the mezzo-soprano sings arias as both male and female. It's a feat both genre- and gender-defying. Download "Aprite, presto aprite" from Mozart's The Marriage of Figaro, a free bonus track from Diva, Divo here.
Sweden's The Radio Dept. go the best-of/b-sides route on Passive Aggressive: Singles 2002-2010. Disc one is all the singles you never got to hear in the U.S. (a cover of The Go-Betweens "Bachelor Kisses" is a lovely homage to their indie pop roots) and Disc two is b-sides that'd be highlights for lesser talents. 
Also out: Iron & Wine — Kiss Each Other Clean; Destroyer — Kaputt; Wanda Jackson — The Party Ain't Over; Talib Kweli — Gutter Rainbows

MUSIC VIDEOS:
Ayo — "I'm Gonna Dance"
This German singer of Nigerian descent doesn't have much in common with Berlin's clubby techno kids, but she makes a joyful reggae-fied skank a la The Police on this clip, wherein she dances through the city as, respectively, a librarian, a Native American, a flamenco dancer, etc.
Metric — "Expecting to Fly"
The Canadian alt-rock vets cover fellow Canuck Neil Young's Buffalo Springfield tune with an evocative, ghostly clip. Available as part of Metric's iTunes session.
Matt & Kim — "Cameras"
Super-hot male-female Brooklyn indie-duo throw a huge fit in this, well, punchy video for "Cameras" from their third release Sidewalks. When Kim comes out you with a guitar, Matt, all we can say is "duck!"
She & Him — "Don't Look Back"
From last year's Volume Two comes this whimsical throwback to the 60's idea of the space-age future, which includes the type of sunny pop that Zooey Deschanel and M. Ward — the titular She & Him — render timeless.