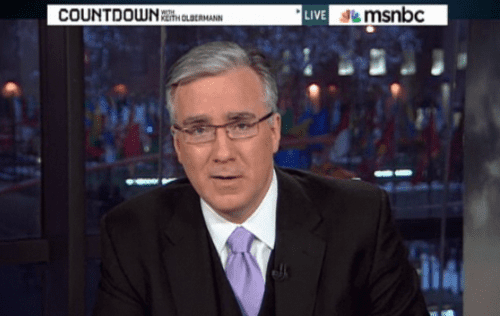 Less than three months after being suspened by MSNBC for not disclosing political donations during last year's election, Keith Olbermann announced during last night's Countdown that the show would be his last on the cable news network.
Olbermann, who had two more years left on his contract, signed off in part with the following:
"There were many occasions particularly in the last two and a half years where all that surrounded the show — but never the show itself — was just too much for me. But your support and loyalty and if I may use the word insistence ultimately required that I keep going."
Rachel Maddow spoke about Olbermann's departure about 90 minutes after his announcement during an appearance on Real Time with Bill Maher: "i know very little about it," she said. "All I know is that it was between Keith and the company, it didn't involve any of the rest of us, and he was really gracious and nice when he left."
Comcast is just days away from officially acquiring a 51% stake in NBC Universal, the parent company of MSNBC.
Some reports insist that Olbermann was fired from his job.
Watch the final three minutes from Olbermann's final broadcast as well as a clip of Maddow on speaking to Bill Maher about the surprising news show, AFTER THE JUMP.