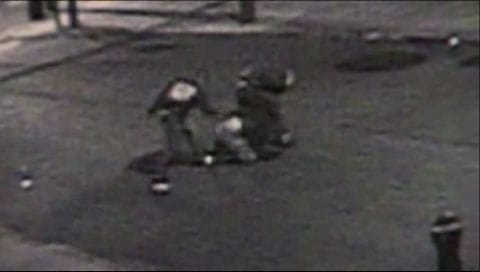 Daniel Rodriguez (below, right) has been sentenced to 12 years in prison for the brutal October 2009 hate crime attack on Jack Price in NYC's Queens borough that left Price in a coma with a broken jaw, broken ribs, a lacerated spleen and two collapsed lungs. Video of the attack is here.
The NYDN reports: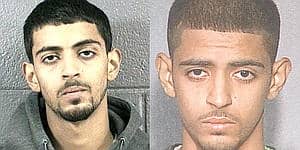 Daniel Rodriguez, 22, apologized for the beating that put victim Jack Price in the hospital for three weeks with a broken jaw, broken ribs and two collapsed lungs.
"Through the grace of God I hope someday Jack Price will forgive me," a sobbing Rodriguez told Queens Supreme Court Justice Barry Kron.
Price was robbed of the health he once had, losing half his hearing, and his peripheral vision. He says he is still forced to take painkillers to get through the day.
Rodriguez' co-assailant Daniel Aleman was sentenced to eight years in prison in December.