Yesterday, I posted about Lance Lundsten, a Minnesota teen who had reportedly taken his own life after being bullied.
The news outlet, KSAX, which originally reported the story, has updated it: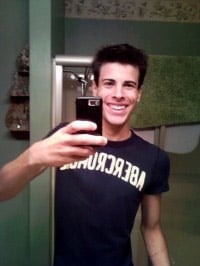 Lance's father called KSAX and said he received a call from the coroner saying Lance had an enlarged heart and died of a coronary edema. He said he believed it was not a suicide.
He also believed there were no signs of drugs or alcohol in his son's system, but the toxicology report has not been finished according the medical examiner's office. The medical examiner's office also said they had no comment about the phone call to Lance's father.
According to preliminary autopsy results that were shared with the family, he died from cardiac edema, a condition caused by an enlarged heart.
There was no evidence that drugs or alcohol played any role in the death, according to a family member interviewed by the newspaper. The family was told that it would be six to eight weeks before complete toxicology results are determined.
Lundsten's death is a tragedy however he died—and no one has disputed the fact that Lundsten was gay, out, and bullied at his high school, a school with anti-bullying programs and policies that do not cover or address anti-gay bullying. That Lundsten's friends—who were quoted in the first reports about his death—immediately concluded that his death was a suicide, and that the bullying he endured at his rural high school was a contributing or determinative factor, is evidence that Jefferson High School has a bullying problem regardless.