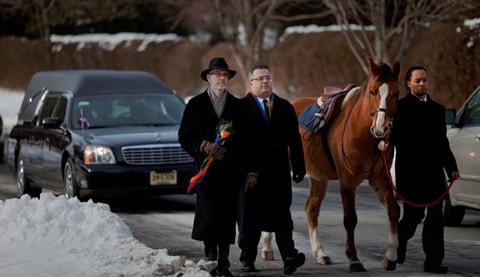 Families can look very different. Love and grief are universal:
Some things we know for sure — a little boy dealt a seemingly impossible hand, the two gay men who decided to give him a home and a life, the unlikely spell cast by the only horse in Montclair.
Beyond that, well, it was what you could never quite know as much as what you could that drew 500 people, friends and strangers, to St. Luke's Episcopal Church on Saturday to ponder the lesson in grace and resilience, the parable of good lives and deeds outside the prescribed lines, in the remarkably long and way-too-short life of Maurice Mannion-Vanover, dead at the age of 20 on Jan. 14.