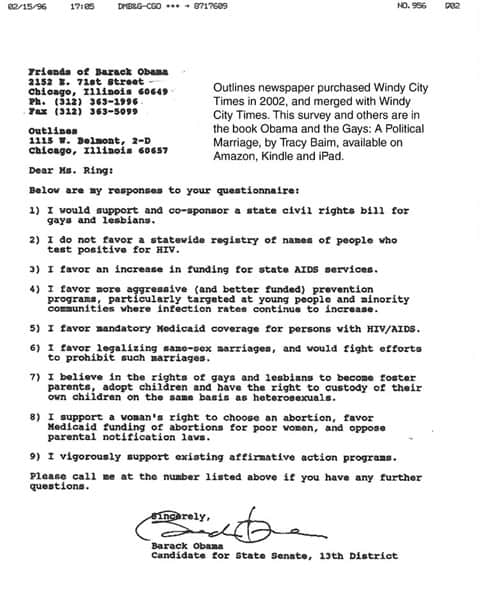 For the record (via the Windy City Times).
Kerry Eleveld at Equality Matters thinks this will become an issue for Obama before the 2012 election:
White House aides have never faced serious questioning on the matter of Obama's previous stance and the reasons for his devolution on same-sex marriage – an explanation on which I'm sure they'd rather not deliberate.
But I have spoken with enough mainstream journalists to know that they are already curious about what "Don't Ask, Don't Tell" repeal means for marriage equality and, if the president's '96 positioning becomes part of the mainstream discussion, the White House will have to find a way to redirect this recurring loop in the media before President Obama enters the thick of the 2012 election.