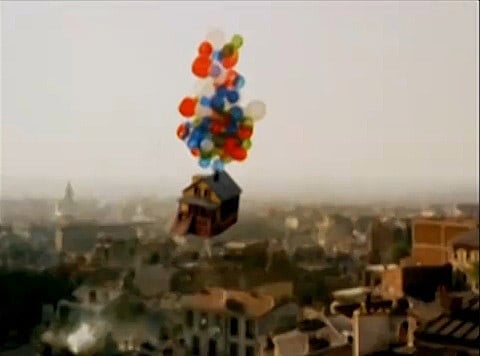 Now you don't have to imagine anymore.
Ivan Guerrero crafted this brilliant trailer.
Here's the recipe for the trailer: Guess Who's Coming to Dinner, *batteries not included, The Red Balloon, Superman, The Wizard of Oz, The Muppet Movie, Follow Me Boys, Mackenna's Gold, Benji, A Boy and His Dog, Mysterious Island, The Doberman Gang, The Alvin Show, Posse, One of Our Dinosaurs is Missing, The Island at the Top of the World, Zeppellin, Stephen King's It, Hollywood Hotel, Jonny Quest, Peter Pan's Flight, Habanera from Carmen, Always.
Watch, AFTER THE JUMP…