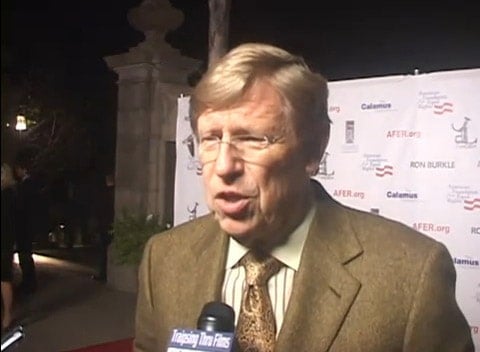 Karen Ocamb at LGBT POV has posted a great set of interviews from the Elton John AFER anti-Prop 8 benefit that was held in Beverly Hills Wednesday night.
Says Ted Olson: "This is the most important case that I know I've ever had. It means so much to so many people… We're feeling the change of public opinion almost like flowers blooming in the spring you can almost see them growing, and it's so moving to see this happen.
Also interviewed are Jason Mraz, Marisa Tomei, Rob Reiner, Bruce Vilanch, Yeardley Smith (the voice of Lisa Simpson) , Adam Lambert, Jane Lynch and Lara Embry, and Prop 8 case plaintiffs Jeff Zarrillo and Paul Katami, and Sandy Stier and Kris Perry.
Watch the interviews, AFTER THE JUMP…