The Wisconsin Gazette's Will Fellows talks to former skinhead Arno Michaels, author of the book My Life After Hate, about the motivations that drove him as a white supremacist and gay basher, and what drove him away from it.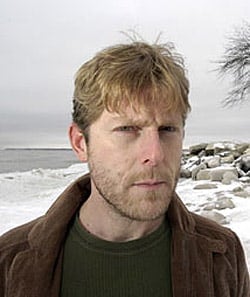 WF: What was the status of gays in your hate hierarchy?
AM: Homosexuality was seen as a sick perversion of the natural order, an unnatural and unhealthy lifestyle choice, a symptom of the sick society that Jews were scheming to bring about. White men and women who were recruited into homosexuality wouldn't produce more white offspring, further reducing the already sputtering white birth rate. Like everything else we didn't like, homosexuality was seen as part of the Jewish plot to take out the white race.
Along with a desire to clean up society, seeking out gay people to attack had something to do with making a statement about our own masculinity. Gay people were generally easy targets. Anytime we encountered them we would hurt them if we thought we could get away with it, sometimes even in broad daylight in crowded areas. I believe the first time I was arrested as a skinhead was for attempted gay-bashing. A friend and I were caught in the alley behind a gay bar, armed with axe handles.
In one incident, I broke a gay guy's eye socket with my elbow when he tried to respond to the taunts of my buddies. I will be haunted by that man's broken face till the day I die. Today, my outspoken opposition to discrimination against LGBT people is driven as much by that memory as by a zeal for human rights in a broader sense.
WF: How did anti-gay hatred compare to race/ethnicity-based hatred?
More, AFTER THE JUMP…
AM: Both types of hatred are rooted in a fear of difference. Skinheads, like other fundamentalists, seek uniformity. Just as we pointed out and belittled African lips, Asian eyes and other racial/ethnic differences, we were always vigilant for differences in sexuality. The slightest bit of femininity displayed by a male was grounds for assault. As whites, we didn't worry about having to prove how not-black we were. But it was always important to keep your distance from homosexuality. Any good white man worth a damn had to either have a steady girlfriend, wife or a steady wake of female conquests to prove how not-gay he was. For those guys who weren't a hit with the ladies, being called a faggot was always a concern. They would try to establish their heterosexuality by bashing gay men, verbally and physically.
More of the interview at Wisconsin Gazette….