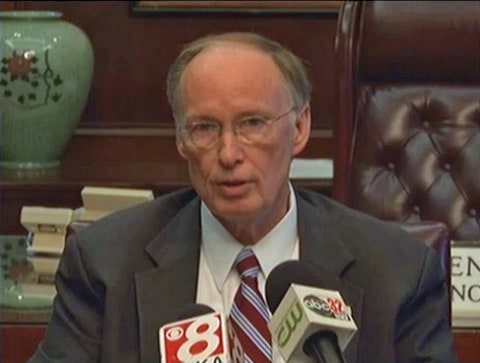 Alabama Governor Robert Bentley made a post-inauguration apology for remarks he made at a Baptist church on MLK Day regarding non-Christians.
Said Bentley at the MLK Day service: "So anybody here today who has not accepted Jesus Christ as their savior, I'm telling you, you're not my brother and you're not my sister, and I want to be your brother." 
Said Bentley on Wednesday: "The terminology I used, I believe, seemed to disenfranchise other religions, and it certainly was not meant to do that…It was never my intension to disenfranchise anyone. If I did make anyone of any faith feel disenfranchised, let me say I am sorry."
Watch, AFTER THE JUMP…