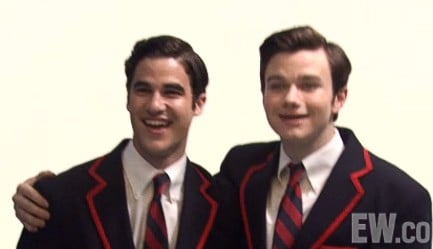 The adorkableness continues.
Earlier this week, Andy posted a photo of the cover of EW's new issue featuring Chris Colfer and Darren Criss. Now comes some behind-the-scenes footage of the two, courtesy of EW.
In the video, Colfer talks about the pressure he feels to play a gay teen on tv, how he's the Glee cast member who gets all of the "heart-wrenching" messages from fans and how people are so happy to be exposed to the positivity of his character Kurt.
Watch, AFTER THE JUMP.