Click above photo to enlarge. Via Reddit.
Wingnuts are blaming the earthquake on gay ski week! See my earlier post.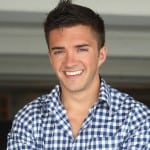 In related news, out New Zealand Olympian speed skater Blake Skjellerup, who lives and trains in Calgary, Canada, wrote a piece about the earthquake:
"It breaks my heart to be so far away and not be able to help those who need it. So I am taking to what I know best. For a city already struggling, the latest 'quake is a blow to the morale of a truly great city. The city came together after the September 'quake, and the city picked itself up. This time around, the damage is not only superficial — lives have been lost, and the city is unrecognizable."