Anti-gay 'murder music' singer Buju Banton won a Grammy award last night: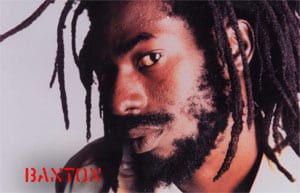 "Banton won the prestigious award for Best Reggae Album for his project, Before The Dawn. This was his first Grammy award, having been nominated in previous years for Rasta Got Soul in 2009; Too Bad in 2007; Friends For Life, 2004; and Inna Heights, 1999. "He is elated, man," one member of Banton's entourage told the Observer. The announcement of the Reggae Grammy was made hours before the Grammy Awards show in Los Angeles, California last night."
The controversy surrounding Banton stems primarily from a song called "Boom Boom Bye" in which he sings about shooting gay men in the head, pouring acid on them and burning them alive.
Banton's drug trial resumes this morning in Tampa. He faces up to 20 years if convicted:
Just last week, Judge Jim Moody ruled against a motion by Buju's legal team seeking to dismiss a superseding indictment. As a result of the ruling by Moody, who will preside over the trial, Buju will now be facing four counts instead of the two for which he was originally tried last September.
The five-time Grammynominated artiste, whose real name is Mark Myrie, had originally been tried on charges of conspiracy to possess with intent to distribute cocaine, and aiding and abetting the possession of a firearm during a drug-trafficking offence.
He will now be tried for conspiracy to possess with the intent to distribute cocaine; attempted possession with the intent to distribute cocaine; possession of a firearm in furtherance of a drugtrafficking offence; and using the wires to facilitate a drugtrafficking offence.
The Miami Herald reports that Banton has gays in mind when he references his troubles:
In Jamaica, some fans have theorized Banton was framed by the U.S. government or gay activists who have protested violent, homophobic lyrics from early in Banton's career as a brash dancehall singer. Shows in several U.S. cities were canceled on his 2009 tour because of the protests.
Banton jabbed at his detractors during his Jan. 16 performance in Miami, referencing one of his controversial songs and the messiah of his Rastafarian faith.
He said: "Why they want to see Buju Banton cry? Is it because I said 'Boom Bye Bye'? Is it because I say Selassie I? Is it because I'm black and not shy?"