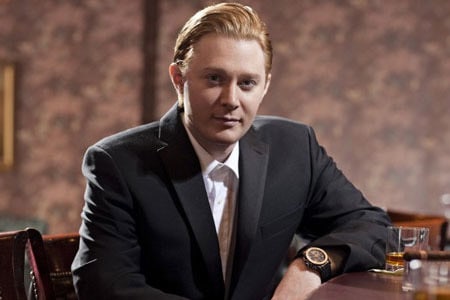 Clay Aiken says he was never closeted.
Says Aiken to the Georgia Voice: "There was this misconception that I was not out. I was in 'Spamalot' and everyone knew, but I don't necessarily want to sit at a table with strangers and tell them. When you come out, you do it with people you are comfortable with."
Michael Jensen at AfterElton sees a trend, noting that Jonathan Knight, Sean Hayes, and Johnny Weir all make the same claim. 
He writes: "Regardless of the confusion (and the fact that, to us, these comments from these particular celebrities seem to be a tad self-serving), we're thrilled the ranks of indisputably 'out' celebrities continues to swell by the month."