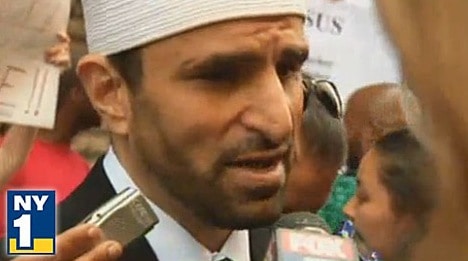 Sheik Abdallah Adhami, the newly appointed imam at the Park51 Islamic Community Center in lower Manhattan, stirred up controversy last week by claiming that most gays and lesbians experienced "violent emotional or sexual abuse" in their youth. Yesterday, just a few days after he made the statements, Adhami announced that he has stepped down from the post, which he's been in for just three weeks.
The project's developer, Sharif El-Gamal, made the announcement on Facebook.
"Imam Abdallah Adhami announced today that he will no longer serve as Senior Adviser to Park51. 'We have been humbled by Imam Adhami's contributions to this project over the past few months. His teachings and scholarly work on the Islamic faith remain an important part of our community. We look forward to him, God willing, leading prayers informally for Park51 in the near future.'"
As for Adhami, he will now turn to writing a book "which assists English readers in understanding and facilitating the language of the Quran."