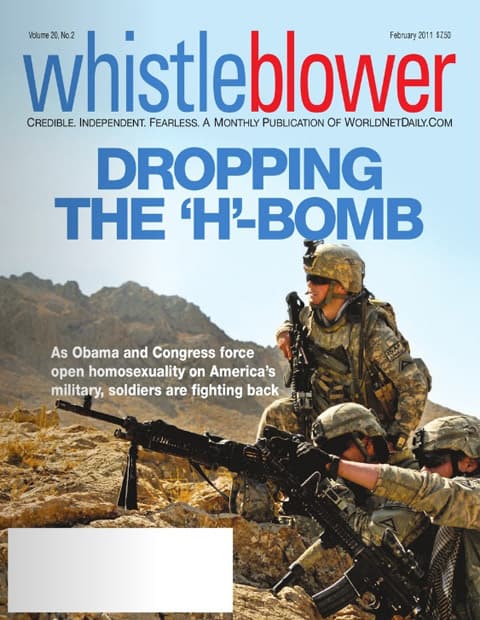 WorldNetDaily founder Joseph Farah has published the February issue of his side project Whistleblower, which contains all the lies and distortions about 'Don't Ask, Don't Tell' repeal in one tidy edition. Straight from the wingnut's mouths.
And it has the proud endorsement of several bigoted veterans.
Check it out online here.