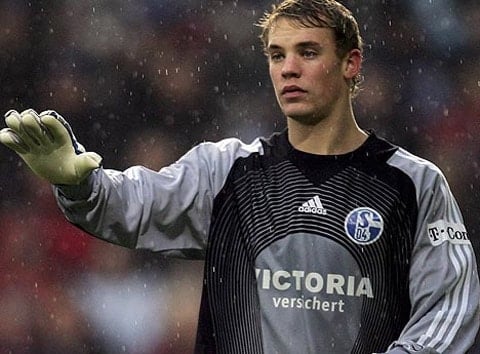 German goalie Manuel Neuer says it's time for gay footballers to come out, Sport 24 reports:
The 24-year-old Schalke 04 star told Bunte magazine that supporters didn't care about a player's sexuality, only how he performed on the pitch.
"Yes, those who are homosexual should say so. That would take a load off their minds," said Neuer, who had an outstanding World Cup last year which saw the Germans finish third.
"And the fans would get over it quickly. What is important to them, is the performances on the pitch of the player, not his sexual preferences."
Neuer's plea is rare in football where homosexuality is regarded as a taboo subject, on several occasions Bundesliga players have spoken in the press anonymously about the difficulties they faced hiding the fact that they are homosexual.
Neuer, who plays for the football club, Schalke 04, was selected as the German team's #1 goalkeeper for the FIFA World Cup in South Africa.
Neuer is not the first German footballer to urge players to come out. Last November, Bayern Munich player Mario Gomez expressed a similar sentiment.
Said Gomez: "They would play as if they had been liberated. Being gay should no longer be a taboo topic."
You may also recall controversial remarks made by football agent Michael Becker, who made sports headlines across Germany after an interview was published in which he attributed the elegant style of the World Cup team to the fact that "a bunch" of its players are gay.
Becker later walked back the comments, saying he was "misunderstood."