A marriage equality bill (SB 116) has been introduced in the Maryland senate, Wonk Room reports.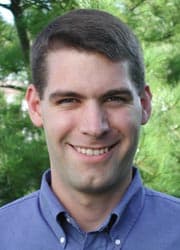 Senator Robert Garagiola (pictured) introduced the bill, saying, in part:
"Under the terms of the Act, an official of a religious institution or body who is authorized to solemnize marriages, may not be required to solemnize any marriage in violation of the First Amendment of the Constitution, or Article 36 of our Constitution. As amended, the bill also provides that a religious organization, association or society, or any nonprofit operated by one, may not be required to provide services accommodations, advantages, facilities, goods, or privileges to an individual if the request is related to the solemnization of a marriage or celebration of marriage that is in violation of the entity's religious beliefs."
According to current counts, marriage equality has the needed votes to pass in the Maryland senate.
Over the weekend, the Maryland GOP called its members to action, urging them to lobby senators to vote against the bill. In an email, Maryland GOP chair Alex Mooney wrote:
"Dear Fellow Republican, Help us take a stand in defense of traditional marriage. A few key state Senators will soon decide whether or not the Maryland Senate will change the law to redefine marriage. Our state's long standing tradition of promoting marriage as between one man and one woman will be drastically altered to legally define marriage as between two men or two women."
Listen to the audio of the bill's introduction by Garagiola, AFTER THE JUMP…