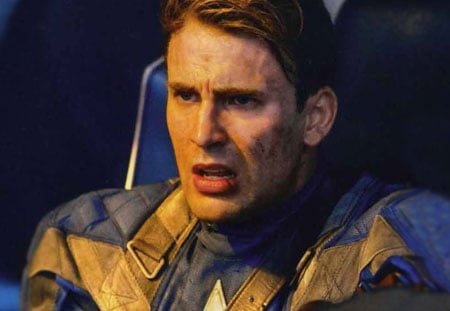 Is  Captain Evans worried that you won't like his costume?

…would live in the movie theater but for the poor internet reception. He blogs daily at the Film Experience. Follow him on Twitter @nathanielr.

We'll get to Captain America in a minute. 
NOW PLAYING
 THE OTHER WOMAN attempts to capitalize on the Natalie Portman-Mania during the buildup to Oscar. She's everywhere!  The film is from out writer/director Don Roos of The Opposite of Sex  fame. It's based on the book "Love and Other Impossible Pursuits" but lost its original title somewhere in the interim. Perhaps it was too avoid confusion with Love and Other Drugs, since Jake and Anne are nowhere to be found, clothed or un. The film co-stars Lisa Kudrow and Scott Cohen.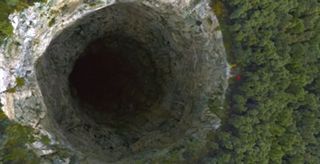 Are you prepared to enter the SANCTUM? [Cue adventurous music].
Some graduate student currently writing a thesis on psychosexual cave imagery in movies just started salivating: a fresh new film to study after The Descent's sapphic nightmares! "The Mother of all Caves" is the destination of this new 3D epic which is not directed by James Cameron (Avatar) though every single thing in the trailer is aiming for you to assume that including the font type, color and even the pulpy generic dialogue "One mistake in earth's inner sanctum and no one will ever know you were here!" He's the executive producer.
Incidentally, 2011 also has another 3-D cave movie coming called Cave of Forgotten Dreams, a documentary from the nutty always interesting Werner Herzog (Grizzly Man, Rescue Dawn). So if you're into spelunking, this is your year.
BONUS SCENES
Andy posted the first image of Chris Evans as Captain America a couple weeks ago but there's several new ones in the latest Empire magazine including the one up top.
MORE CHRIS EVANS AFTER THE JUMP…
He's so serious. Does he ever smile in the movie? Incidentally, Chris Evans' first superhero The Human Torch (from Fantastic Four) is being killed off in the comic books so perhaps it was a good time to jump into another superhero's skin. You can see more of the photos here.
Can't decide if this Social Network spoof "The Brocial Network" is funny or not but you have to admire their commitment and LOL at the "you have been accused of intentially binge drinking, listening to Dave Matthews". Your verdict?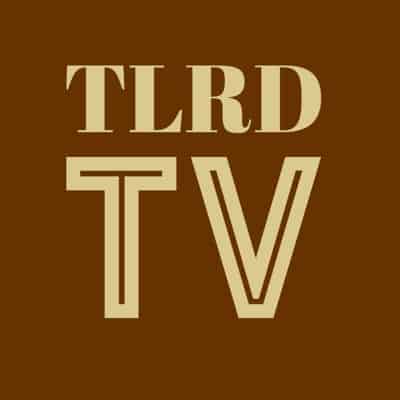 In the midst of Oscar fever BAFTA, the British Academy, has decided to fete Harry Potter as a series at this year's ceremony on February 13th. Doesn't it seem strange to honor a whole series the year before it ends. Why not wait for the grand finale?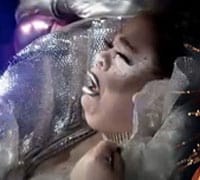 Did you notice that Lily Tomlin wasn't the only legendary actress all up in RuPaul's Drag Race this week. Did you hear the queens name-checking Meryl Streep and Judi Dench during their terrible sci-fi camp acting? (Stacy Layne Matthews as "Lady Tata" is pictured to your left.) I'm not sure Dame Judi Dench would be okay with the phrase "some British bitch" directly preceding her name.
The New York Times Carpetbagger recently spoke with cinematographer Roger Deakins and referenced Susan Lucci because he's so frequently Oscar nominated and never wins. The Coen Bros famed director of photographer may actually take it, finally, for True Grit. For what it's worth the Susan Lucci of the Oscars has to be sound mixer Kevin O'Connell who has been nominated an astounding 20 times and still hasn't won. And you thought the Oscars were hard to sit through!
Finally, here's a fun countdown [nsfw] — still in progress at this writing — of the most gratuitously displayed hotties in last year's movies.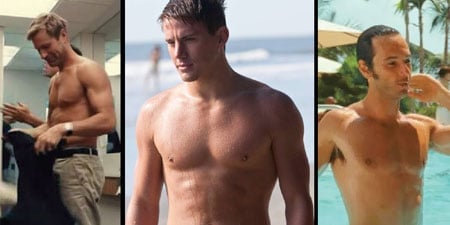 Unfortunately they never give out Oscars for gratuitous hotness. Except occassionally in the actress categories. The list includes some entries you just wouldn't expect and some for which you might be deeply appreciative.