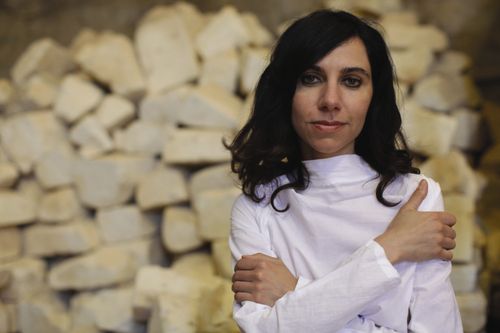 Norman Brannon is a pop critic, musician, and author based in New York City. He presents a weekly music update here on Towleroad and writes regularly at Nervous Acid.  
Follow Norman on Twitter at @nervousacid.
ESSENTIAL NEW MUSIC: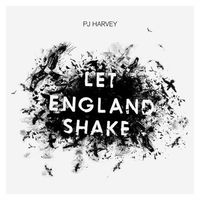 PJ Harvey Let England Shake (Vagrant)
There's definitely something vaguely dystopian about the tone and tenor of Let England Shake, but that's not the discomforting part. On her eighth full-length album, PJ Harvey chronicles a dark and morally ambiguous history of England as a present-tense proposition: In other words, the dystopia is now. Of course, Let England Shake is not as much a polemic as it is a meditation on what it means to be English, so while this album has already found itself positioned as Harvey's first truly outward examination, the internal conflict still plays a role in its narrative: On "The Last Living Rose," Harvey mourns, "Take me back to England!" before noting its "grey, damp filthiness of the ages," while the narrator for "The Words That Maketh Murder" helms a first-person wartime lens for a truly relevant consideration of the personal cost of nationalist rhetoric. But the extent of Harvey's pop acumen is most clearly demonstrated by her seemingly effortless ability to convey these criticisms without the oppressive trappings of a so-called Serious Album, and it is, perhaps, that lack of explicit navel-gazing that makes it all the more profound. On some level, it could be argued that the rigorous introspection of Harvey's previous albums may have inevitably led up to this one — because you can't make sense of the world around you unless you know your place inside of it.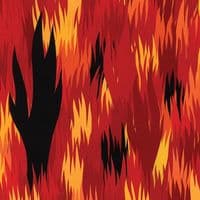 Bright Eyes The People's Key (Saddle Creek)
In the almost four years since Cassadega, Bright Eyes' Conor Oberst has become equally as recognized for his progressive political activism and newfound interest in spiritual mysticism as he was for being "the new Bob Dylan" when he was only 22. At 30, Oberst has clearly outgrown the comparison, and with The People's Key, he introduces a newly liberated version of his personal and musical identity: "I take some comfort in knowing the wave has crested," he sings on one song, "knowing I don't have to be an exception." On the surface, this is a deceptively complex album that draws from the wide spectrum of Oberst–related collaborations that have surfaced over the last several years — his electro-tinged work with The Faint, that shamanic folk of the Mystic Valley Band, and the fuzzy punk chaos of Desaparecidos among them. But instead of resigning itself to pastiche, The People's Key teems with a sense of cohesion that even his strictly acoustic records often fail to muster, and if there's a Conor Oberst album less maudlin than this one, I've never heard it: It's psychedelic, but crisp; rife with metaphor, but still sometimes hazy. Which — when it comes from a songwriter whose tendency to be literal once inspired him to write songs called "It's Cool, We Can Still Be Friends" — turns out to be a refreshing, game-changing surprise.
UP FRONT:
In preparation for the March 29th release of their fourth album, Something to Die For, Sweden's best-known new wave exports The Sounds are offering Towleroad readers a free download of their first single in over a year: "Better Off Dead" largely strips the band of its guitars for a dynamic, unambiguous four-to-the-floor club track which probably won't quell those persistent Dale Bozzio comparisons any time soon. But in my book, that's not a comparison you'd necessarily want to shake.
THE DISPATCH: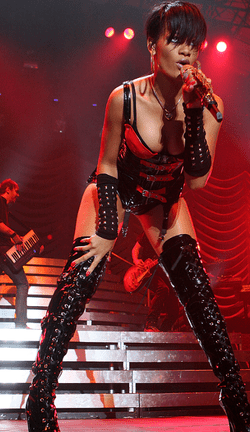 Rihanna went through a bit of a censorship controversy this week when the BBC began airing a version of her latest single, "S&M," that had been edited of any references to "sex" or "chains and whips" and renamed as "Come On." Rihanna took to Twitter to express her displeasure, stating that she was "absolutely not" OK with the change, and really, she shouldn't be — especially when it was only a year ago that BBC Radio aired this rendition of the Velvet Underground's "Venus In Furs," as performed by Gary Numan and Little Boots. Sample lyric: "Kiss the boot of shiny, shiny leather … Strike, dear mistress, and cure his heart." Rihanna's lyric is a cute metaphor in comparison.

 Radiohead announced surprise details for a new album yesterday, and true to form, they're only giving us five days notice:The King of Limbs is being called "the world's first Newspaper Album," and will feature two 10-inch records on clear vinyl, a compact disc, digital downloads of all the music, and over 600 pieces of "tiny artwork." (You also have the choice to just download the digital album by itself.) The music will become available on February 19.

Her new album, 21, celebrates its official release next week, but until then, British songstress Adele has announced dates for an upcoming North American tour — which begins on May 12 in Washington, D.C., and aims to hit most of the major American markets. Adele's stunning sophomore album is streaming at NPR right now.

 Muse, Foo Fighters, and, umm, Eminem have been announced to headline Lollapalooza in Chicago this summer, but my money is on the openers announced so far: Best Coast, Girl Talk, Crystal Castles, and Lykke Li are all slated to perform.

Nanna Øland Fabricius — better known as Oh Land — was discovered by minimal techno producer Kasper Bjorke in her native Denmark, but the singer eventually moved to America where she released an EP last fall that went criminally underrated. Apparently, Sony Music thought so, too: The label quietly rereleased Sun Of A Gun last week and they slipped in an extra track: "We Turn It Up" is the first collaboration between the Brooklyn–based singer and the Neptunes' Pharrell Williams. Is it too early to talk song-of-the-summer?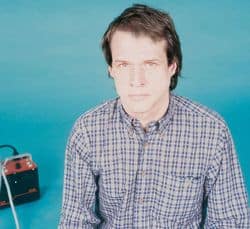 Before tragically losing his battle to AIDS in 1992, Arthur Russell had become one of the most respected and influential musicians of his century — leaving an indelible mark on avant-pop, disco, and even modern classical music. Earlier this month, a group of Russell's friends and collaborators released an album under the name Arthur's Landing featuring new arrangements of some his best work — including the Loose Joints classic "Is It All Over My Face?" — but for those unfamiliar with the originals, Strut Records has enlisted DJ/producer Pocketknife for an 80-minute mix of Arthur Russell classics available for free download HERE.

Fans of Björk and Sigur Rós will likely appreciate this beautifully shot 30-minute documentary about the Icelandic music scene, quite literally titled Iceland: Beyond Sigur Rós. The film features interviews and video clips from classical-electronica artist Ólafur Arnalds and longtime indie-pop advocates Seabear, among others.
Following the departure of Billie Joe Armstrong from his featured performance on Broadway with American Idiot: The Musical, it has been confirmed that AFI's Davey Havok will bring his gothic glam to the role of St. Jimmy for a two-week run. Also set to star with Havok: American Idol alum Justin Guarini.
COMING OUT: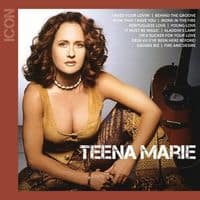 When news of Teena Marie's death surfaced in December, many Americans remembered her primarily for "Lovergirl" — the 1984 hit that signaled the second phase of her career following an acrimonious split with Motown two years earlier. But that first phase was incredibly significant, and Icon, which comes out today, celebrates Marie's tenure at the label with a comprehensive collection of material that leaves little doubt to the legitimacy of her "Ivory Queen of Soul" status — as if "I'm A Sucker for Your Love," featuring her late mentor, Rick James, or the truly unforgettable "Square Biz" couldn't do that on their own.
For their new EP, Derealization, The Forms recast a handful of songs from their 2007 self-titled debut for a considerable upgrade. The songs themselves do most of the heavy lifting — the swirling and rhythmic "Steady Hand" is a clear standout — but members of The National, Pattern is Movement, Shudder to Think, St. Vincent, and Dirty Projectors all lend a hand to make this revision truly necessary.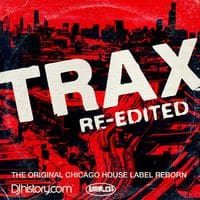 Trax Records is to house music what Sun Records is to rock 'n' roll: Founded in 1984, the label didn't just release pioneering house records as much as it actually guided the genre's progression from American post-disco to Chicago acid and underground house. Trax Re-Edited harnesses 21 of the label's most classic tracks and hands the masters over to contemporary producers like Ray Mang, Toby Tobias, Swag, and Freaks' Justin Harris for a near-perfect compilation of modern dancefloor edits.
A couple of years back at the Merge Records anniversary festival in North Carolina, I watched Telekinesis leader Michael Lerner find out that his band was too sick to play, assemble a new band on the spot, practice once, and then go on stage and totally kill it with the kind of precision reserved for veteran artists — all within the span of a four-hour window. To say that his second album for Merge, 12 Desperate Straight Lines, is a virtuosic display of power-pop, then, may be an understatement. Also, it never hurts to have Death Cab for Cutie's Chris Walla on production duties.
Also out today: Mogwai — Hardcore Will Never Die, But You Will (Sub Pop), Ginuwine — Elgin (Notifi), Gil Scott-Heron & Jamie xx — We're New Here (XL), Mark Farina — Mushroom Jazz 7 (Om), Sonic Youth — Simon Werner a Disparu (SYR), Lifeguards — Waving at the Astronauts (Ernest Jenning Record Co.), East River Pipe — We Live In Rented Rooms (Merge), Twilight Singers — Dynamite Steps (Sub Pop)
SOUND & VISION:
Erykah Badu — "Baby, Don't Be Long"
For the third single from New Amerykah Part Two (Return of the Ankh), Erykah Badu enlists the video tricknology skills of Flying Lotus — whose own experimental hip-hop career on Warp Records likely informs the Jetsons-on-blueprint-paper aesthetic of this clip.
Mirrors — "Into The Heart"
They call what they do "pop noir," and there might be something to that: "Into The Heart" is particularly memorable as far as 21st century synth-pop goes, like a young Orchestral Manouevers in the Dark in need of antidepressants.
Toro Y Moi — "New Beat"
When your real name is already Chazwick Bundick, I'm not sure why you'd need a pseudonym. Whatever the case, Toro Y Moi's first single from the forthcoming Underneath The Pine reminds me of those lo-fi disco records that DJs used to play off of reel-to-reel machines back in the 1970s. This is, by the way, a ringing endorsement.
Sanso-xtro — "Hello Night Crow"
Australian ambient electronic artist Melissa Agate returns with Fountain Fountain Joyous Mountain, her first new album in five years. The gorgeous glitch of "Hello Night Crow" serves as a perfect soundtrack for this visually stunning exercise in stop-motion video.