Gay Gaga backlash?

AUDIO: GOProud's Christopher Barron has meltdown, is booted from Signorile show.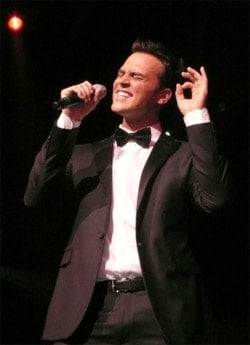 Photos: Cheyenne Jackson performs on world's largest gay cruise.

O.J. Simpson beaten unconscious in prison?

USA Today: On gay rights, do far-right Christians continue fighting, or adapt? "Prayerful discernment and simple Christian decency would strongly suggest the latter. The alternative looks worse by the day — a quixotic battle more likely to discredit its fighters and their fine religion than win any hearts and minds for Jesus. Christianity has far worthier causes than this."

British government to legalize same-sex marriage this week?

Joe Jonas to record dance album: "It's not just a cheesy pop record. The dance element is where my heart is."

Study: Ecstasy does not damage brain function. "Tests comparing 52 Ecstasy users in the US with 59 non-users show that consumption does not lead to loss of mental ability, according to findings reported in the journal Addiction. Earlier studies that found impairment of brain power were flawed, it says."

P!nk is a pregnant, pickle-eating panda.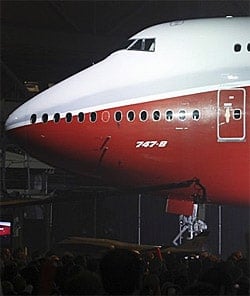 Boeing rolls out new jumbo jet.

Newark TSA officer admits to stealing from passengers' bags: "The Transportation Security Administration officer, Michael Arato, 41, admitted in U.S. District Court in Newark he took kickbacks from a subordinate officer, whom he permitted to steal between $10,000 and $30,000 in cash from travelers over the course of a year ending in October 2010, the U.S. Attorney's office said."

Kansas GOP Rep. Connie O'Brien says she can tell who's an illegal because of their "olive complexion".

Detroit's gay pride festival moves from Ferndale to downtown Hart Plaza.

Anti-gay lawmakers seek to intervene in Wyoming same-sex divorce case: "In their request for permission to file the brief, the lawmakers argue that Wyoming would have to revise several state laws if the Wyoming Supreme Court acknowledges lower state courts can perform same-sex divorces. The lawmakers also warn that accepting same-sex divorce would probably also force the state to recognize 'plural marriages' — meaning polygamy — 'and other domestic unions found in foreign jurisdictions.'"

Former Idol contestant Katharine McPhee joins Debra Messing in new gay showtune sitcom.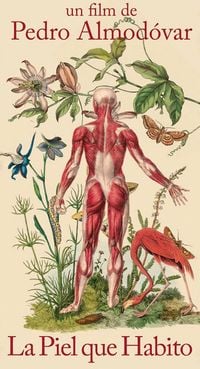 Teaser poster for Pedro Almodovar's new film released.

David LaChapelle sues Rihanna for appropriating his images for her "S&M" video.

Weird science: There might be a massive planet four times the size of Jupiter in our solar system, with rings and moons. Then again, there might not be.

Virginia GOP Rep. Randy Forbes introduces bill requiring federal agencies to describe parents as "mother" and "father" on official documents.

Michigan lawmakers submit second-parent adoption bills: "We have many diverse families here in the state of Michigan," said Sen. Warren. "It is high time we recognize these families and work to guarantee legal and financial security for all of our children."

Popular Brooklyn deli renames sandwiches: "'Gay Boy,' an egg, vegan bacon, vegan cheese, avocado, sprouts and sun-dried tomato wrap, was crossed out on menus and replaced with 'Garden Boy.' The egg, turkey, jack cheese, jalapeno and avocado on pita changed from 'The Illegal' to 'South of the Border,' and the vegan sausage sandwich was changed from 'Butter Face' to 'Farmer's Tan.' …'The people who work for me, they don't like the names — so we changed,' said owner James Lee."