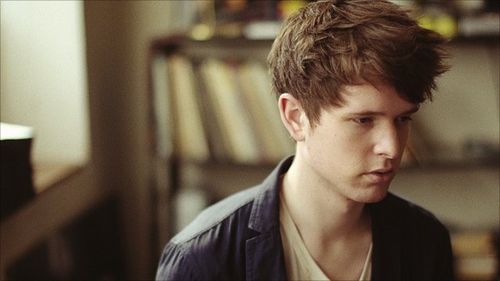 Norman Brannon is a pop critic, musician, and author based in New York City. He presents a weekly music update here on Towleroad and writes regularly at Nervous Acid.  
Follow Norman on Twitter at @nervousacid.
ESSENTIAL NEW MUSIC:
James Blake James Blake (Atlas/A&M/Universal)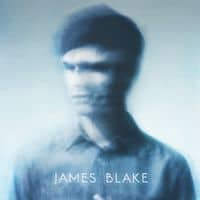 The debut album by 23-year-old James Blake comes with some baggage attached to it: Having already broken the UK Top 40 with a ghostly rendition of Feist's "Limit To Your Love" in November, Blake unwittingly became the great commercial hope for dubstep — a somewhat challenging strand of experimental electronic music better known for its sub-bass than its hit singles. To be fair, this is not that kind of record. But it's not exactly a purist's dubstep record either: While Blake dabbles in the genre's dark minimalism, he rarely ends up being swallowed by it, and much of this can be attributed to the surprisingly soulful depth of his singing voice — which appears unaccompanied throughout, as on the heavily vocoded "Lindisfarne I" or the seemingly Antony–inspired "I Never Learnt To Share." So while it's tempting to cite James Blake as a record that takes the commercialization of dubstep further than ever, the reality is that Blake has essentially sidestepped the genre altogether. For one, it could be argued that the album's lead single, "The Wilhelm Scream," is technically a D'Angelo song in a Burial disguise — and there probably isn't a wall for that at your local record shop.
Any club DJ worth his salt will tell you: It's not about beating your audience over the head with peaks and valleys, but seducing them with the tension of a hypnotic rhythm. This is, apparently, one of the lessons that Melbourne's Cut Copy has learned since releasing 2008's In Ghost Colours — an exercise in uptempo, jagged dance-rock, if ever there was one. So where Ghost Colours bobbed and weaved, Zonoscope simply stays the course with great success: Album opener "Need You Now" is somewhat of a modern cousin to Lil Louis's "French Kiss" with its pulsing, uninterrupted flow, while "Take Me Over" reimagines Men At Work's "Down Under" as an outtake from Slave to the Rhythm. But it's the epic "Sun God" that ultimately reveals the full extent of Cut Copy's transformation into a full-on dance outfit — because, as any clubber worth his salt might tell you, the only way to get lost inside of a 15-minute track is to commit to the kick drum.
THE DISPATCH: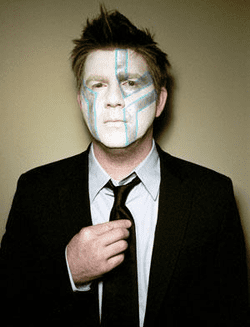 This week's biggest announcement was, of course, news that the White Stripes have broken up. To add to this note of band mortality, LCD Soundsystem have announced details for their final show, to take place at Madison Square Garden on April 2 with support by legendary New York post-disco pioneers Liquid Liquid — who are, to some extent, kind of responsible for hip-hop too.

Did Microsoft really just rip off Arcade Fire for a television commercial? The evidence is pretty compelling. Relatedly, the sampling rogues over at The Hood Internet pointed out another compelling similarity this week: You're not the only one who thought Arcade Fire's "Sprawl II" sounded a lot like Blondie's "Heart of Glass." The mash-up — of course! — is available for free download HERE.

It's only February and it's already time for another benchmark in the ailing lows of the music industry: Last week, Amos Lee scored the lowest-selling #1 album in the history of Billboard. Mission Bell sold only 40,000 copies to earn the title.

The eighth full-length album by Bright Eyes is called The People's Key, and it's out next week. No need to wait, though: NPR is streaming the album in its entirety now.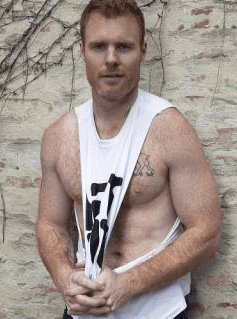 Fact Magazine roped Hercules & Love Affair mainman Andy Butler into compiling a mix of classic house inspirations for their forthcoming sophomore album, Blue Songs, which is available for a limited time as a free download HERE. The official tracklist ends with Hercules & Love Affair's new single, "My House," but stick it out for the real finale: Butler slips in his unofficial acid house mix of Madonna's "Into The Groove."

Ellie Goulding's phenomenal UK #1 album Lights is set for release in America on March 8, and this week, the singer announced her first U.S. tour, which begins in Austin for South by Southwest and culminates with a must-see performance at this year's Coachella festival.

Featuring one-half of the much-loved Promise Ring, Milwaukee's Maritime have announced a new label (Dangerbird), a new album (the forthcoming Human Hearts, due out April 5), and a comeback single called "Paraphernalia" — which shows the band going uptempo for a Cure-like dose of indie pop. An e-mail address gets you a free download HERE.

Electro-pop wunderkind James Yuill has gone under the radar for long enough, so if you pay attention to any one new artist this week, this is the one: Yuill's third full-length album, Movement in a Storm, has finally been given a U.S. release date of February 22. In the meantime, check out "Crying For Hollywood" or grab a free download for "Give You Away" HERE.
COMING OUT: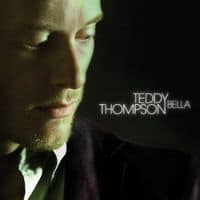 Being the son of famous folk-rock singers — in this case, Richard and Linda Thompson — is hard! Which is probably why they tend to stick together: Teddy Thompson has provided additional vocals on all but two of Rufus Wainwright's albums. For his fifth studio album, Bella, Thompson works with a blended approach of alt-country and classic pop that recalls the golden era of Crowded House at its best.
The debut album by Chapel Club had all the momentum to become a huge hit last year on the back of lead single "Surfacing," but contested issues of copyright tossed the record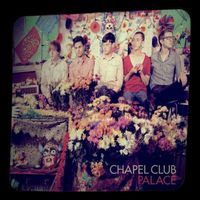 into a legal limbo. (Note to new bands: You'll probably want to clear the use of lyrics from "Dream a Little Dream of Me" before you send the song to radio!) Palace finally comes out this week, and it's certainly not any worse for the wear: Tracks like "Blind" and "White Knight Position" invoke all the songwriting savvy of Echo & The Bunnymen without the '80s pomp and circumstance.

Also out today: …And You Will Know Us By The Trail of Dead — Tao of the Dead (Superball Music), Marianne Faithful — Horses and High Heels (Naive), Esben and the Witch — Violet Cries (Matador), Starsailor — On the Outside: Expanded Version (Artists Addiction)
SOUND & VISION:
Ellie Goulding — "This Love (Will Be Your Downfall)"
This song has been my own personal obsession for the last few weeks, but it's never been an official single. Fortunately, some fans picked up the slack and reappropriated someone else's music video about a kidnapping to create this narrative about a failed relationship.
The Good Natured — "Your Body is a Machine"
Considering how young they are — singer-songwriter Sarah McIntosh just turned 20! — "Your Body is a Machine" is the almost impossibly mature lead single from The Good Natured's forthcoming Be My Animal EP.
The New Pornographers — "Moves"
This is what happens when you hand over a music video to a group of comedians: You get Superchunk's Jon Wurster rocking a red wig, while practically the entire supporting cast of The Daily Show go on to make fun of your band for as long as time will allow. Also seen: Ted Leo, John Hodgman, and Community's Donald Glover. It's kind of genius.
PJ Harvey — "The Words That Maketh Murder"
In an interview with the Guardian last week, Patti Smith called the first single from PJ Harvey's forthcoming eighth album "a great song," adding, "It just makes me happy to exist. Whenever anyone does something of worth, including myself, it just makes me happy to be alive." That just about sums it up.