GLAAD launches media institute for LGBT people of color.

Audio: Michelangelo Signorile interviews a gay blogger from Cairo.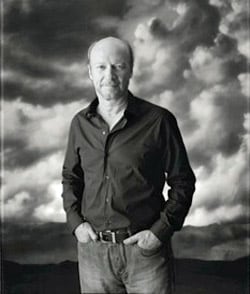 Lawrence Wright posts a huge New Yorker profile on Paul Haggis and his defection from Scientology. You may recall that Haggis quit the cult after disagreeing with its public sponsorship of Proposition 8. Scientologists not happy.

Bizarre: John Travolta 'healed' Marlon Brando's leg with his Scientology powers.

Must-read post from Kenneth Walsh on high school bullying.

Puerto Rican man receives 111-year sentence for murder of transgender woman.

Australian activist group GetUp! plans TV campaign for same-sex marriage: "The television campaign, 'Marriage Matters', which will run throughout the Sydney Gay and Lesbian Mardi Gras, has been timed partly in anticipation of an attack from the ''cashed-up religious right'' in the lead-up to the ALP's National Conference in December where the Labor Party plans to reassess its stance on gay marriage, Mr Greenwich said."

Sex and the City: the prequel? Starring Blake Lively?

The fourth preview clip for Britney's 'Hold It Against Me' video features her coterie of hot back-up boys.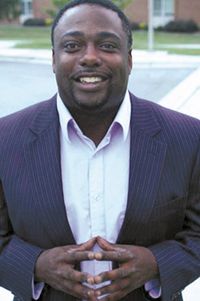 Qnotes speaks with out North Carolina Rep. Marcus Brandon: "Brandon (D-Guilford) is the first openly gay man elected to the legislature and the first to hold office in the House. He's also the first openly gay and African-American candidate ever elected to a state-level office. Despite all these exciting 'firsts,' the reality is that Brandon comes into his new job as a freshman in a party that has been relegated to a political minority after experiencing a dynasty-like chain of unbroken political authority for nearly a full century."

CPAC announces presidential straw poll line-up.

Homophobic humor week on One Life to Live?

Debra Messing to lead NBC pilot: "Messing is finalizing a deal to star in NBC's hourlong pilot Smash, an ambitious drama about the mounting of a Broadway musical, which was based on an idea by Steven Spielberg. The pilot, produced by DreamWorks TV and UMS, follows a cross section of characters who come together to put on a Marilyn Monroe musical on Broadway. At the heart of the show are the musical's composer Tom, who is gay, and the lyricist Julia (Messing), who is somewhat against the idea of a Marilyn Monroe-themed musical."

Dinner with Mehcad Brooks and Jesse Williams? Yes, please.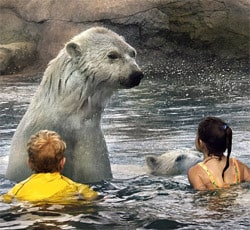 It's all fun and games until the glass breaks.

Survey: majority of trainers at NCAA colleges and universities hold a positive view of gay and lesbian student athletes.

Smoking pot may hasten onset of mental illness.

Facebook's Mark Zuckerberg files restraining order against stalker.

UK podiatrist refused to treat gays, or people he thought to be gay, Health Professions Council hears. "Mr Hardie is also accused of walking out of a child protection training session in June 2006 because he believed the trainer had 'made passes' at him, including an incident in which the man smiled at him with 'eyes twinkling'. In a further incident, Mr Hardie has admitted refusing to go into a clinic in February 2007 with a work colleague because of the man's sexual orientation. another occasion, in June 2009, Hardie asked a colleague to swap a patient, known as Patient D, who was HIV positive.