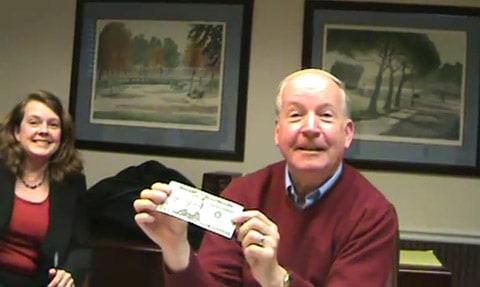 Protect Marriage Maryland creep Bob Nelson and his smiling co-bigot judge mock your 'counterfeit' same-sex marriage's worth in the name of Jesus.
Watch, AFTER THE JUMP…
In related news, Maryland Senate Republicans took a closed door vote on same-sex marriage legislation and found (surprise) that most oppose it, the Baltimore Sun reports:
The group voted behind closed doors to take a formal position against a bill that would allow same-sex couples to apply for and receive marriage licenses. Official caucus positions must reflect the views of at least eight members.
"We met that threshold," Senate Minority Leader Nancy Jacobs said in a statement. "The caucus expects extensive debate on this bill and we look forward to discussions of why so many Marylanders are passionate about this issue."
(clip via buzzfeed)