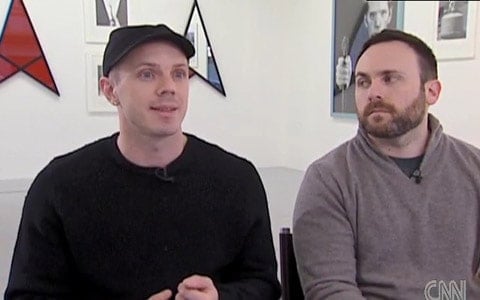 Scissor Sisters lead singer Jake Shears and musician and lyricist Babydaddy curated a Robert Mapplethorpe exhibit at the Alison Jacques Gallery in London. It's called "Nightwork" after their album, for which they used a Mapplethorpe photo as the cover.
Said Shears to CNN: "I really wanted to acknowledge those people and those creatives that had been through this world before us and had really paved the way for a band like us to exist — because we were never the first people to do what we do, you know, there were plenty before."
Watch their interview, AFTER THE JUMP…
The show is open thru March 19.