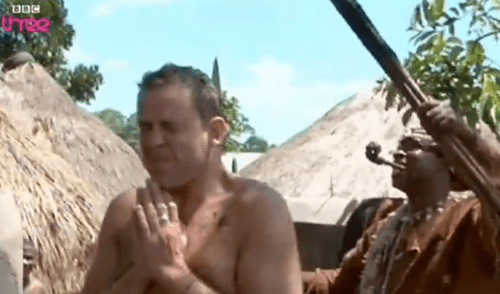 As reported earlier this week, British radio DJ Scott Mills visited Uganda recently to film a documentary about homosexuality in Uganda called The Worst Place to Be Gay?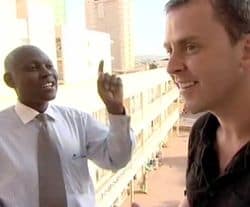 Mills risked his life when, during an interview, he revealed to David Bahati, the author of that country's "Kill the Gays" bill, that he is gay. The film airs tonight on BBC Three but two compelling clips are now available for viewing.
The first is a two-minute clip of an interview with anti-gay Pentecostal church pastor Solomon Male who insists on telling Mills what he believes the penis and the anus should be used for.
The other is a clip of Mills participating in a ritual with a witch doctor to see if he can turn him straight. It's a long (and filthy) way to go about proving that it doesn't work.
Watch both clips, AFTER THE JUMP.