Amazon has beaten Apple and Google to the music cloud. TechCrunch reports: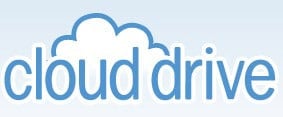 Cloud Drive is the name Amazon is giving to its media storage space on their servers. They give you 5 GB of storage for free and allow you to access the media from any computer. Cloud Player is the name of yes, the actual player. And it comes in two flavors: a player for the web, and one for Android devices. You'll note an absence of an iOS player…
Mashable's first impressions:
"Even from my short test, it became apparent that Amazon wasn't launching some half-baked product; Cloud Player is a fully-functional, very usable streaming music player that could even make iTunes obsolete for many people, and its ability to play on-device and cloud-based music could quickly make it Android's killer app. Amazon has thrown down the gauntlet and set a high bar for cloud-based music streaming. Apple and Google, which are expected to launch their own cloud players sometime this year, will have to match Amazon on usability and price if they're going to compete."