The AP reports that a brief was filed yesterday by the Log Cabin Republicans in their ongoing case against "Don't Ask, Don't Tell", though not many details have been provided: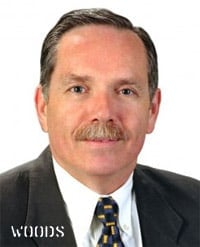 In a brief filed Monday in the 9th U.S. Circuit Court of Appeals in San Francisco by lawyers for the group called Log Cabin Republicans, the group termed keeping the policy in place as "absurd."
At issue is the constitutionality of Congress allowing the "don't ask, don't tell" policy to stay in effect to give the Pentagon time to train troops and take other steps outlined in December when lawmakers repealed the 1993 law.
The Obama administration request to keep the policy in place was made in its brief challenging the injunction. Dan Woods (pictured), who is representing the Log Cabin Republicans, replied in the brief filed Monday.
"Even though a judge found this to be unconstitutional and the administration is not disagreeing with that, they are still investigating and able to discharge people," he said.
As you may know, implementation training for the ban's repeal has been underway since earlier this year. I'll update here should I receive any additional information.