Ten years of same-sex marriage in the Netherlands: "In the intervening 10 years, 14,813 of the Netherlands' 55,000 gay couples have gotten married, according to Statistics Netherlands. Of those couples, 7,522 were female and 7,291 were male. There have been 1,078 same-sex divorces, 734 of them by female couples."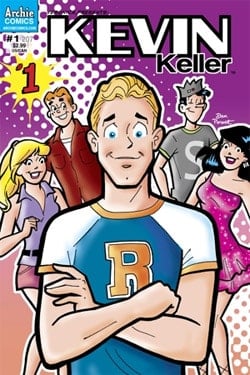 Gay Archie comic character Kevin Keller gets spin-off: "The four-issue series shows how Keller arrived in Riverdale, where he's become close pals with Archie and the gang. But it will also deal with heavier fare than the typical "Archie" comic — including how the character struggled with coming out to his parents, and bullying."

Tom Cruise and David Beckham connect at Lakers game.

351 abortion-related bills making their way through state legislatures this year.

Video: Daniel Radcliffe's How to Succeed in Business Without Really Trying opens on Broadway.

Burt's Bees founder Roxanne Quimby wants to donate national park in Maine: "Quimby wants to give more than 70,000 wild acres next to Maine's cherished Baxter State Park to the federal government, hoping to create a Maine Woods National Park. She envisions a visitor center dedicated to Henry David Thoreau, the naturalist who made three trips to Maine in the 1800s. The park would be nearly twice the size of Maine's Acadia National Park."

Rush Limbaugh on 2012: "I'm suggesting to you that it is entirely possible a loser candidate will get the nomination. That's what I'm telling you."

Gay doctor Frank Spinelli tips off Staten Island police to child molester after recognizing him from his memoir as the man who molested him as a boy.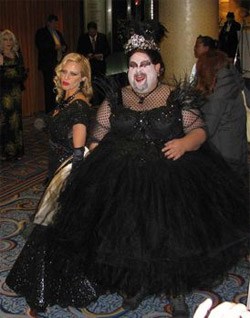 Boy Culture's Matt Rettenmund hits NYC's Night of a Thousand Gowns.

Navy training off southern California linked to dolphin deaths.

Report: Water delivery man arrested for installing camera's in men's room at Deutsche Bank.

Amy Adams to play Lois Lane in Superman reboot. "Second only to Superman himself, the question of who will play Lois Lane is arguably what fans have been most curious about," Snyder said in a statement Sunday. "So we are excited to announce the casting of Amy Adams, one of the most versatile and respected actresses in films today. Amy has the talent to capture all of the qualities we love about Lois: smart, tough, funny, warm, ambitious and, of course, beautiful."

Male model fix: Leandro Lima.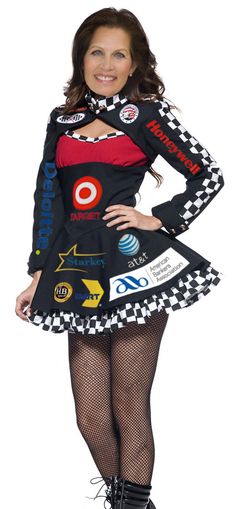 Bachmann branded: "Reddit artists should create photoshopped images of various politicians wearing suits covered with the logos from the corporations and organizations that have contributed the most money to their campaigns."

Is Britney Spears mentally ready for her comeback? "A source on the Glee set tells The Daily Beast that Spears appeared 'out of it' during the filming of her scenes and totally reliant on her team of career minders in order to function professionally. 'They led her to her mark and she'd sit there like a deer in the headlights until she had to say her lines,' the source says. 'When she was finished, they'd take her by the hand and lead her away again.'"

Video: Britney's embarrassing Vegas performance.

Elton John to meet UK Prime Minister David Cameron over HIV concerns.

Video, pics: Mr. Broadway beauty pageant.

Former Kids in the Hall actor Scott Thompson now has a podcast.

Students at at St Joseph's Catholic Secondary School in Mississauga, Ontario demand Gay-Straight Alliance. Principal hijacks school meeting: "About three quarters in, Jacques 'kinda took over the meeting," Iskander says. A child and youth worker also joined the principal. "She just started talking. Then she drew an umbrella on the blackboard with different social justice causes underneath, like people with disabilities, racism, an umbrella group with focus groups.'"