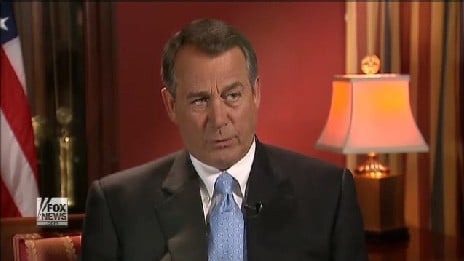 House Speaker John Boehner told Great van Susteren in an 'On the Record' interview that he plans to defend DOMA:
"DOMA is the law of the land. It passed overwhelming in both the House and the Senate. And I think it's outrageous for the president to say, Well, we're not going to enforce it. It's the law of the land. It's the job of the Justice Department to defend the work of our government. And I just think it's outrageous. We're looking at our options, what's available to us to intervene. The short — the long and short of this is that we are going to intervene. The question is how do we do it."
For the record, Obama said he did plan to enforce DOMA until it is repealed.
Watch (starts at 10:30), AFTER THE JUMP…