Civil union legislation was introduced in the Delaware senate yesterday, by Senator Dave Sokola (D-Newark, pictured):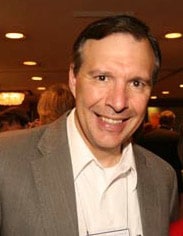 Senate Bill 30 would make civil unions available to same-sex couples only, reserving the official designation of marriage for heterosexual couples, but all state rules and policies applied to marriages would be extended to civil unions.
The bill would allow couples with civil unions to make medical decisions for their partners, jointly adopt children and be listed on birth certificates, as well as pass on property and retain parental rights in the event of one partner's death.
Employers also would be required to extend couples with civil unions the same benefits given to married employees, including health care coverage.
The bill has 27 co-sponsors, and would allow for the recognition of out-of-state civil unions as well.