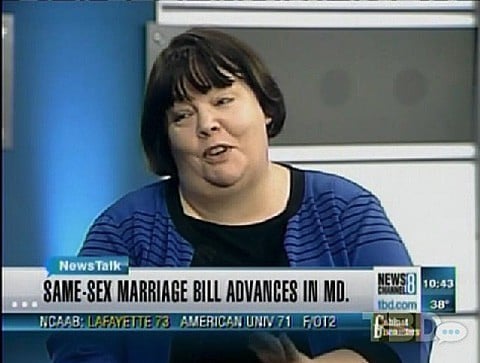 Monday on TBDs NewsTalk, NOM's Maggie Gallagher appeared to express her giddiness that Maryland's marriage equality bill might not pass, and the possibility of a referendum if it does.
Jeremy Hooper at Good As You notes that Gallagher brings up her same tired, divisive arguments, including the idea that the "Black church" has united against the measure, and references to a skewed NOM poll.
Gallagher still can't say how allowing gays to marry has hurt "traditional" marriage in other places.
Watch, AFTER THE JUMP…