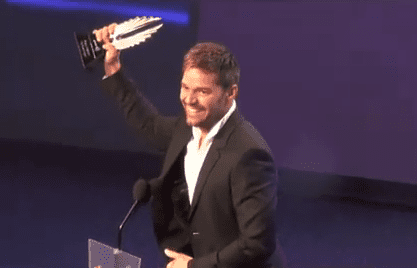 The  22nd annual GLAAD Media Award were held in New York last night and big winners included Ricky Martin, Russell Simmons, Scissor Sisters, Anderson Cooper and True Blood. More awards will be handed out in Los Angeles on April 10 and in San Francisco on May 14.
Martin was this year's recipient of the this year's Vito Russo Award, which each year goes to an openly gay member of the entertainment community who has worked to combat homophobia.
Reuters reports on Martin's speech:
"I just want to be free. I can say, today I am free," the Puerto Rican singer said at New York's Gay and Lesbian Alliance Against Defamation (GLAAD) Media Awards, which recognize the best portrayals of gay community members in film, television, radio, music, newspapers and blogs.

Martin, the 39 year-old singer of hits such as his 1999 single "Livin' la Vida Loca" who has sold more than 60 million albums worldwide, revealed he was gay in 2010 after more than a decade in the international spotlight. His coming-out included a TV interview with Oprah Winfrey and since then, he has been heralded as a gay role model, especially for Latin Americans. Martin thanked his parents and boyfriend before urged the audience to "let's go Latin America and let's share the love."
AFTER THE JUMP, a full list of last year's winners as well as a clip of Martin's acceptance speech, courtesy of Boy Culture.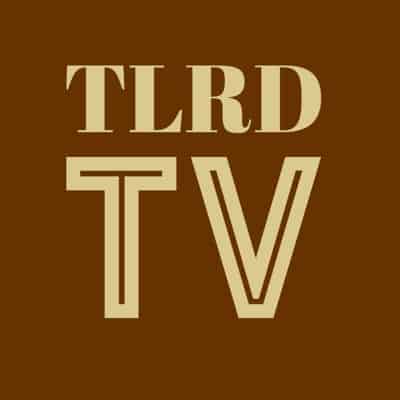 Excellence in Media Award: Russell Simmons
Vito Russo Award: Ricky Martin
Outstanding Drama Series: "True Blood"
Outstanding Individual Episode (in a series without a regular LGBT character):  the "30 Rock" episode "Klaus & Greta"
Outstanding Digital Journalism-Multimedia: "Bridal Bliss: Aisha and Danielle" by Bobbi Misick (Essence.com)
Outstanding Talk Show Episode: "Ricky Martin Coming Out as a Gay Man and a New Dad" on "The Oprah Winfrey Show"
Outstanding TV Journalist-Newsmagazine: "Gay Teen Suicides" (series) "Anderson Cooper 360"
Outstanding Newspaper Article: "Rutgers Student Tyler Clementi's Suicide Spurs Action Across the U.S." by Judy Peet of the Star-Ledger in Newark, N.J.
Outstanding Newspaper Columnist: Frank Rich, the New York Times
Outstanding Newspaper Overall Coverage: the Denver Post
Outstanding Magazine Overall Coverage: "The Advocate/Out"
Outstanding Music Artist: Scissor Sisters, "Night Work"
Outstanding Comic Book: "X-Factor" by Peter David
Outstanding Blog: Joe. My. God.
Outstanding Los Angeles Theater: "Something Happened" by L. Trey Wilson
Outstanding New York Theater: Broadway and Off-Broadway: "The Pride" by Alexi Kaye Campbell
Outstanding New York Theater: Off-Off Broadway: "When Last We Flew" by Harrison David Rivers.