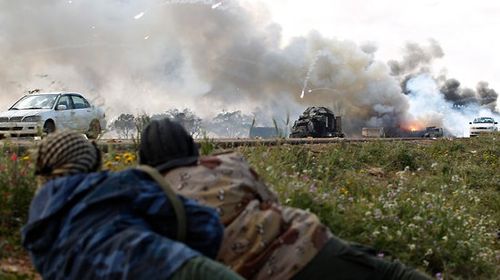 On a second day of air strikes led by the United States, United Kingdom and France, Muammar Gaddafi issued a statement condemning the attacks and promising a "long war." In a phone call to state-owned television station, he said: "These are only terrorist actions, but those who will succeed are those who belong to the land, the one on the land is the one who will win the conflict. You are unjust, you are the aggressors, you are beasts, you are criminals. Your countries are against you. There are protests everywhere in Europe, in America against the steps you're taking against the innocent Libyan people. The people are with us, even your people are with us. All the people on earth are against you. You will fail like how Hitler failed, Napoleon failed, Mussolini failed. All tyrants fall under the feet of the people. This is the era of the people and the great Gaddafi revolution."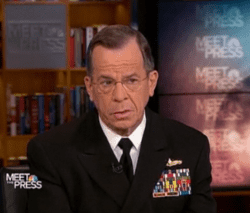 On this morning's Meet The Press, Chairman of the Joint Chiefs of Staffs Mike Mullen said the coalition of forces could reach its goals without ousting Gaddafi from power: "(Mullen) described the campaign's aims as 'limited' saying it 'isn't about seeing him (Gadhafi) go.' Appearing on NBC's Meet the Press, Mullen was asked whether it was possible that the mission's goals could be achieved while leaving Gadhafi in power. 'That's certainly potentially one outcome,' he replied."
Watch Mullen's appearance on Meet The Press, AFTER THE JUMP.
First day of airstrikes: "The U.S. military said 112 Tomahawk cruise missiles were fired from American and British ships and submarines at more than 20 coastal targets to clear the way for air patrols to ground Libya's air force. French fighter jets fired the first salvos, carrying out several strikes in the rebel-held east, while British fighter jets also bombarded the North African nation."
Michael Moore has criticized the US's involvement in the crisis: "We have neither the troops, stomach, or $$ to fight a ground war for months/years to defeat (Moammar Gadhafi)."
The 22 nation Arab League, which initially supported the no-fly zone issued last week, has issued a statement denouncing the recent airstrikes: What is happening in Libya differs from the aim of imposing a no-fly zone, and what we want is the protection of civilians and not the bombardment of more civilians.
Al Jazeera has a rundown of the events that took place yesterday, the first day of Operation Odyssey Dawn.
The New York Times has a great interactive map about the situation on its site.
A video released by the US Navy of tomahawk missiles being launched from the Mediterranean Sea, AFTER THE JUMP.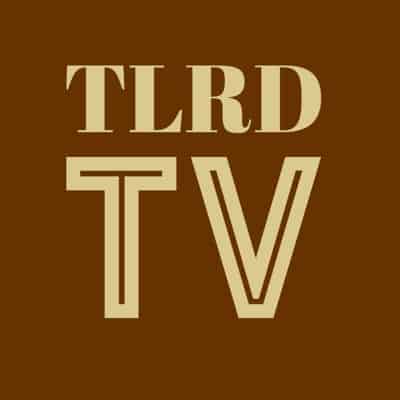 Visit msnbc.com for breaking news, world news, and news about the economy