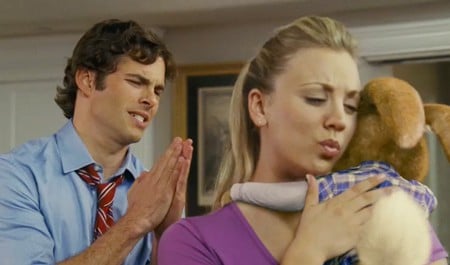 James Marsden prays for his career in "Hop."

NATHANIEL ROGERS
…would live in the movie theater but for the poor internet reception. He blogs daily at the Film Experience. Follow him on Twitter @nathanielr.
After James Marsden's spirited double in 2007, when he so spoofed the Prince Charming template with abandon in Enchanted "116th and Broadway!" and lept into Hairspray's insanely spirited song & dance, you'd think James Marsden had a bright future in comedy ahead of him. But playing straight man to a CGI bunny with a yen for rock and roll in HOP? Is this really where exceeding expectations about your charisma, uniqueness, nerve and talent should put you? Hollywood is a cruel place.

Also: Our Jake Gyllenhaal works a sci-fi thriller variation of Groundhog Day in the time-looping SOURCE CODE, from the director of Moon, Duncan Jones (a.k.a. Son of Bowie); Oscar nominated Best Foreign Film IN A BETTER WORLD from the wonderful Danish director Susanne Bier begins its limited run; Clive Owen and Catherine Keener are shocked by their daughter's online relationship in TRUST; The PG-13 version of THE KING'S SPEECH, now free of those stutter-loosening "F" words, hits theaters; And INSIDIOUS and RUBBER are this week's new horror entries depending on whether you take your horror seriously or with laughs.
DVD & BLU-RAY


Does Black Swan, just out on DVD and Blu-Ray, want to be the next midnight movie sensation?
More, AFTER THE JUMP…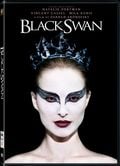 Swangirls?
The Rocky Horror Ballet Show?
You bet it does. Think of the possibilities (not to mention the extra revenue) costume wise and all those quotables or gross-out bits begging for some call and response. My personal favorite ready made-for-midnight hijinx scene is easily Barbara Hershey's temper tantrum with the cake. "IT'S GARBAGE NOW."
To that end this Saturday night New York, Chicago, San Francisco and Los Angeles are each getting "The Black Swan Experience" with drag queen hosts. Here in NYC, Manila Luzon (from RuPaul's Drag Race) and Shequida are hosting the festivities. You can see more details here.

Disney's 50th Animated Feature TANGLED is also out on DVD. No drag queen hosted midnight screenings are currently planned which is a total shame if you think about it. Think of the wig-offs alone! While no gay parties are planned it probably won't take long for people to start drawing Flynn, the newest variation on Prince Charming, in his underwear.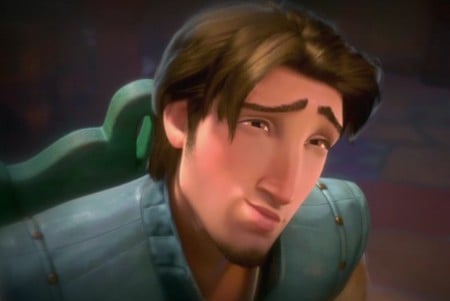 It's his own fault for bringing out the smolder.