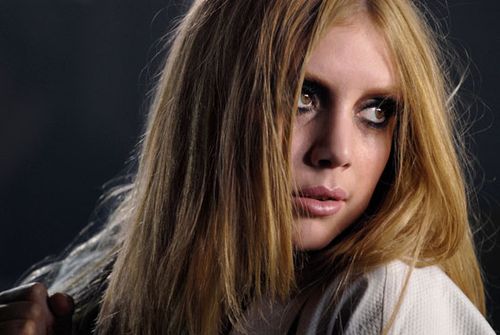 Norman Brannon is a pop critic, musician, and author based in New York City. He presents a weekly music update here on Towleroad and writes regularly at Nervous Acid.  
Follow Norman on Twitter at @nervousacid.
ESSENTIAL NEW MUSIC:
If 2008's Youth Novels followed the more hopeful trajectory of yearning and discovery, then Lykke Li uses Wounded Rhymes — an album whose centerpiece is a song in which she declares that "sadness is my boyfriend" — to trace the bitter comedown. While songs like "Little Bit" and "Let It Fall," from Li's debut, paired disappointment with sweetness, the sentiment on Wounded Rhymes is comparatively harsh: On "Unrequited Love" — a sparse, country-tinged lament — Li seethes with an almost callous resignation to loneliness, while "Get Some" sees that fatalism to its hardened conclusion. "Don't make demands / I don't take none," she scowls at one point. "I'm your prostitute / You gon' get some." Which isn't to say that Lykke Li's second album is harrowing or unpleasant, but in fact, just the opposite. Like a younger Dusty Springfield — who somehow managed to sing "Every Day I Have To Cry Some" with a smile on her face — Li's reverb-drenched vocals recall a different era of music-making, wresting the Wall of Sound ambiance from Phil Spector in order to transmit a very modern conclusion: "You see pain like it is pleasure / Like a work of art." It's one of the final statements that Lykke Li makes on Wounded Rhymes, and perhaps, its most telling.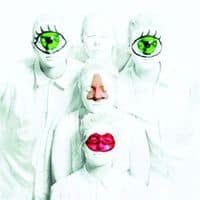 Those Dancing Days Daydreams & Nightmares (Witchita)
In their native Sweden, Those Dancing Days are proper "pop" stars, but what that means from a descriptive standpoint is a slippery proposition: On the one hand, Daydreams & Nightmares mines a more commercial territory than most indie rock albums — "Can't Find Entrance," for example, was penned by Max Martin and Shellback, who have previously written for Robyn, P!nk, and Britney Spears — but on the whole, Those Dancing Days take more inspiration from the all-girl vocal groups of the Northern Soul era and the propulsive energy of UK post-punk. An unlikely hybrid, for sure. But the result is inexplicably cohesive while also seemingly contradictory — pulsing with neo-Motown swagger ("When We Fade Away"), owing a debt to New Order ("I'll Be Yours"), and reframing the Ronettes as an indie-pop guitar band ("Dream About Me"). If Those Dancing Days are "pop" in the same sense of the word that we'd use with any other Max Martin collaborator, it's only in the sheer sense of joy this album brings: Where their debut album lacked the unhinged nature of teenage art, Daydreams & Nightmares makes up for it with a forceful, but frenetic maturity.
THE DISPATCH: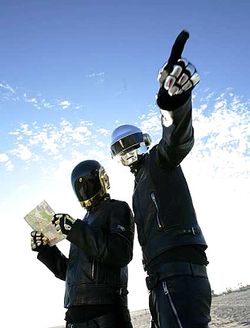 For a group that's been around for almost fifteen years and only have four albums to their name — discounting remix collections, greatest hits, and live albums — Daft Punk sure carry an insane amount of cachet. In fact, they may have set the standard: You're not anyone until you have your own limited edition Coca-Cola bottle.

As one of the earliest and most idiosyncratic female voices in contemporary music, Poly Styrene led the legendary X-Ray Spex as a teenager and gave punk rock its earliest feminist anthem with "Oh Bondage, Up Yours!" Sadly, the singer's official website announced this week that Poly has been diagnosed with breast cancer. A new solo album, Generation Indigo, is still slated for release on March 28.
Finally! A well-earned success story: This week, Adele is poised to take her first U.S. number-one album with 21. The album is projected to sell more than 300,000 copies in its first week out.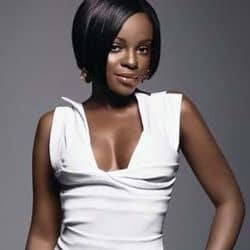 As the last remaining original member of Sugababes, Keisha Buchanan was controversially outed from the group last year just in time for them to release the horribly disappointing Sweet 7. But with her debut single "Gimme Pressure" having leaked, Buchanan is lashing out. Sample lyric: "I'm a graduate, you're a college kid / I wrote a book on the game that you been studying / Ready or not, here I come / I bet you're missing my voice on those records you're on." Musically, it sounds a lot like Tinie Tempah's recent UK hit "Pass Out," but that's not a bad thing!

Antony & The Johnsons have announced a new EP called Swanlights, to be issued as 10-inch vinyl and digital download only. In addition to two new songs (including the previously hard-to-find "Find the Rhythm of Your Love"), the EP will also feature the first-ever official Antony & The Johnsons remix by Oneohtrix Point Never.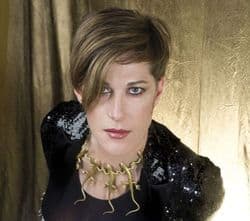 Justin Bond (of Kiki & Herb fame) is set to release a debut solo album later this month called Justin Vivian Bond: Dendrophile. Says Bond: "A dendrophile's a person who gets an erotic charge out of nature. I am one!" Among other things, the album will feature a duet with Beth Orton of the Carpenters' classic "Superstar."

Jessie J's debut album won't be out in America until later this month, but you may already know her from stints as a backing singer for Cyndi Lauper and songwriter for Christina Aguilera and Miley Cyrus. (You can thank or blame her for "Party in the U.S.A.," in case you're wondering.) Earlier this week, while promoting the album in England, Jessie J confirmed her bisexuality: "I've dated guys and I've dated girls," she told a radio show. "Get over it. It's not a secret."
COMING OUT: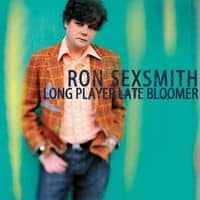 Canadian singer-songwriter Ron Sexsmith has earned accolades from everyone from Elvis Costello to Elton John, he's collaborated with everyone from Shonen Knife to Coldplay's Chris Martin, and his songs have been covered by everyone from Rod Stewart to Feist. On his twelfth album, Long Play Late Bloomer, Sexsmith steps up another incredible notch in an already enviable career.
Floetry's Marsha Ambrosius releases her debut solo album, Late Nights & Early Mornings, this week. As a songwriter, she's written for Michael Jackson, Justin Timberlake, and Jamie Foxx, but on her own, Ambrosius stays in the slow lane and never really picks it up: While lead single "Hope She Cheats On You" (With A Basketball Player) promises a modern R&B direction, several other key tracks like "With You" — a collaboration with Alicia Keys — are minimal to the point of barely there. Disappointingly, the album is not stripped down so much as it is underdressed.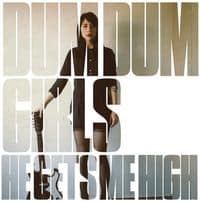 L.A.'s Dum Dum Girls release the He Gets Me High EP this week, and this one is a somewhat game-changing follow-up to their distorted pop debut: Along with lead singer Dee Dee on production duties is Richard Gottehrer — who besides having written "My Boyfriend's Back" and "I Want Candy," is also responsible for producing the debut albums by Blondie and The Go-Go's. Also necessary: A fuzzy, ethereal cover of The Smiths' "There Is A Light That Never Goes Out."
Also out today: Lucinda Williams — Blessed (Lost Highway), Beady Eye — Different Gear Still Speeding (Dangerbird), Melissa Etheridge — Icon (Island), Stateless — Matilda (Ninja Tune), Harry Connick Jr. In Concert on Broadway (Columbia), Diplo vs. DJ Tiesto featuring Busta Rhymes — C'mon (Catch 'Em By Surprise) (Mad Decent/Violator)
SOUND & VISION:
Take That — "Kidz"
2010's Progress reunited Take That with Robbie Williams and repositioned the band into a more realistic place — where every day isn't the "Greatest Day" and everyone in the world doesn't always "Shine." For their second single, Take That bring on "Kidz," whose protest imagery angered Simon Cowell enough to ban the riot gear from their X-Factor performance in December, but not enough to stop this ominous clip.
Hurts — "Sunday"
Manchester's Hurts return with the fourth single from Happiness. True to form, their anthemic, but elegiac synthpop is just about as true to the format as you can get without actually being the Pet Shop Boys.
Cults — "Go Outside"
Having pretty much won the Internet, Cults came out of nowhere, scored a record deal with Columbia, and released this video for "Go Outside" — featuring James Franco's younger brother Dave and Julia Roberts' niece Emma — all before most bands have set up a Bandcamp page.
Rival Schools — "Wring It Out"
In some circles, Rival Schools frontman Walter Schreifels practically walks on water for his groundbreaking work with Quicksand and Gorilla Biscuits. But for their first new single in ten years, Rival Schools test that divinity and find themselves on the wrong side of projectile pea soup.