The Simpsons beat Qatar University to the punch in its plans for the 2022 World Cup.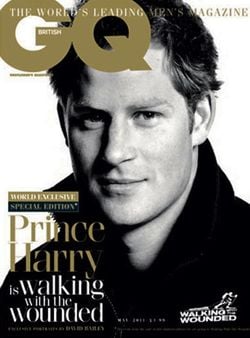 Prince Harry graces the cover of GQ UK.

Puerto Rican pastor condemns Ricky Martin's homosexuality: "I want to say to Ricky Martin that there is no need to go to the extreme by making our children and youths confused."

Rumors float around the Internet about a Britney Spears/Enrique Iglesias tour.

  Elton John has inspired gay Westlife singer Mark Feehily to become a father.

The Presbytery of Coastal Carolina votes for no gay clergy: "The Presbyterian Church (USA) Book of Order requires clergy candidates to 'live either in fidelity with the covenant of marriage between a man and a woman, or chastity in singleness.' The proposed changes would have removed all reference to sexual orientation or behavior, in effect leaving the decision of fitness to serve to the local presbyteries."

Reese Witherspoon got hitched in Ojai, California yesterday.

Mariah Carey could give birth any day now.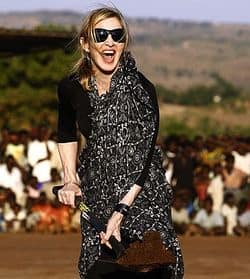 The employees that Madonna recently fired from her Raising Malawi charity are suing her for wrongful dismissal.

Take a look at the houses that Jeremy Renner has successfully flipped over the years.

If you come across a deadly cobra in the Bronx it's probably the same one that went missing from the Bronx Zoo yesterday.

Controversy surrounds "Social Transformation By the Power of God," to be held at Harvard next month: "More than 1,400 people have already signed a petition here on Change.org, calling on Harvard to address this conference and not give a pedestal to people who believe gays should be executed and that Muslims and women are bringing down the reputation of the United States."

Gareth Thomas has an invite to the nuptials of the year – Prince William and Kate Middleton's wedding: "I'm a friend of William through rugby. I'm just going to the service. I'm not nervous about it. It will be really good."