Considering this week's reintroduction of the Employment Non-Discrimination Act (ENDA) is largely symbolic and the measure has little chance of advancing under Republican leadership in the House, advocates are looking at other ways to achieve the protections hoped for in the legislation. One such way would be for Obama to pass such measures via an executive order: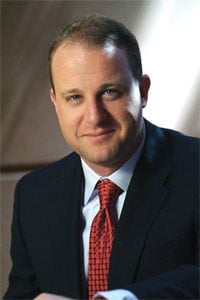 The Washington Blade reports that Rep. Jared Polis (D-CO) has endorsed such a method:
"I would applaud that step," Polis said. "I think that would show a lot of courage on behalf of the administration and demonstrate that they're committed to moving to a discrimination-free workplace environment."
***
Polis has a dim view of the chances of passing ENDA — as well as other pro-LGBT legislation — for at least the next two years with House Speaker John Boehner (R-Ohio) in charge of the chamber.
"ENDA had several Republican co-sponsors, but I don't think it's likely the Republicans will advance employment non-discrimination," Polis said
In the meantime, Polis said supporters in Congress should try to educate the public on the issue of job protection and grow the number of co-sponsors for ENDA.
"Nationally, we just need to continue to educate other members of Congress and their staff on what it means," Polis said.
Polis expressed concern about anti-gay measures that could confront the 112th Congress, such as revocation of 'DADT' repeal and hate crimes legislation, but expressed hope for a Student Non-Discrimination Act introduced earlier this year.
Check out Chris Johnson's article for much more thought from Polis on various measures pending in Congress.