Dr. C. Everett Coop: The early days of AIDS, as I remember them…

Kevin Spacey and Jude Law join London protest against anti-gay Belarus dictator Alexander Lukashenko.

Collagen Westwood (real name) is a 21-year-old lesbian trying to look like a drag queen through plastic surgery.

Christians pray for defeat of Colorado civil union bill.

250 attendees for "Save Marriage" meeting in Tasmania are met by protesters: "The 100-person vigil outside the Stanley Burbury Theatre was peaceful with only a few jeers, as people arrived to attend the meeting. One man going in asked the protesters, 'What about the children?', to which one woman responded: 'What about the children we have some.'"

Presbyterian court affirms ruling against minister who married same-sex couples: "A Presbyterian Church appeals court has affirmed an earlier ruling that the Rev. Dr. Jane Adams Spahr violated the Presbyterian constitution and her ordination vows for marrying more than a dozen same-sex couples during the brief window when it was legal to do so in California."

Hillary Clinton's favorable ratings one point off all time high.

Man drinks mouse inside Monster energy drink can.

Rep. Jim Jordan (R-OH) expects strong support from proposal to establish referendum to overturn D.C.'s marriage equality law: "He and other conservatives say they are weighing how best to promote the vote as an example of Republicans fulfilling a campaign promise. The GOP's 2010 Pledge to America vowed that a Republican majority would 'honor families, traditional marriage, life and the private and faith-based organizations that form the core of our American values.'"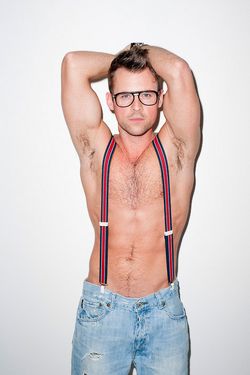 Brad Goreski gets his own Bravo show.

Even after 10 years of legal same-sex marriage, some Dutch officials continue to refuse to marry gay couples: "In a letter to Prime Minister Mark Rutte, COC has highlighted the fact that officials in several municipalities still refuse to tie the knot between same-sex partners. 'It would be inconceivable if municipalities were to protect officials who refuse to marry Jews or people with another skin colour,' says Chairperson Vera Bergkamp."

Colin Farrell and Elizabeth Taylor had a special friendship.

Ed Westwick attends the Knicks game with a hot male date.

Doug Ireland on the new book about the life of author and activist Vito Russo: "When Vito Russo died on November 1, 1990, after a long and torturously painful battle against AIDS, the author of the best-selling 'The Celluloid Closet: Homosexuality in the Movies' was one of America's best-known gay activists and certainly its most famous radical queer. Yet he was only 41 years old when he left us."

Radiation found in U.S. milk: "The Environmental Protection Agency said a March 25 sample of milk produced in the Spokane, Wash., area contained a 0.8 pico curies per literlevel of iodine-131, which it said was less than one five-thousandth of the safety safety guideline set by the U.S. Food and Drug Administration."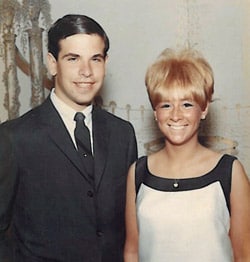 My high school boyfriend was gay: a Tumblr devoted to reader-submitted photos from women and their former dates.

MTV's Teen Wolf to feature out gay teen character.

New "ex-gay" survivor group forms in Fort Lauderdale.

United States Conference of Catholic Bishops asks HUD not to adopt a proposed regulation that would add sexual orientation and gender identity to the list of protected categories for which discrimination in HUD programs is prohibited: "a protected classification for purposes of federal housing programs has no support in any Act of Congress and appears at odds with at least one other, namely, the Defense of Marriage Act…the regulations may force faith-based and other organizations, as a condition of participating in HUD programs and in contravention of their religious beliefs, to facilitate shared housing arrangements between persons who are not joined in the legal union of one man and one woman."