Jesse Cruz, a junior at Seton Hall university, is suing the school after paying $4,000 for a semester of housing, being assigned to a double room, and then being thrown out of his dorm after his roommate complained he didn't want to live with him. Cruz says it's because he's gay.
The Record reports: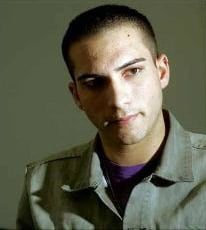 The school's policy is that any student who is not happy with their living arrangement for any reason can ask to be moved on "Room Change Day," and school officials will find them another room.
In Cruz's case, however, school officials moved Cruz to a room in another dormitory building instead of moving the other student, Cruz's attorney, Rosemarie Arnold said Tuesday.
Cruz, 20, said he then told school officials he was happy with his initial room and that he believed he had been moved because of his sexual orientation.
He said he then received a letter from the school giving him the option to either move into a triple room or switch to a room "with a Chinese roommate."
Cruz said he did not take the other options.
"I didn't think it was fair that I was being moved because I was gay," he said.
A lawyer for Seton Hall responded to Cruz' attorney that the school did nothing wrong: "The University has never taken any action against Mr. Cruz based on his sexual preference."
Cruz is suing for compensation for two weeks he was forced to sleep on a friend's floor and pyschological trauma.