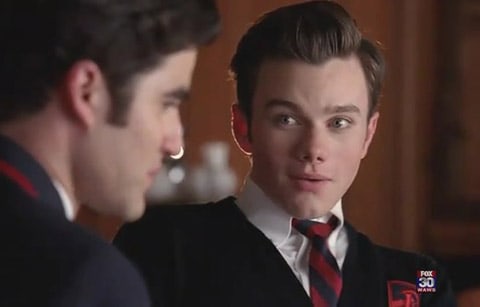 Did last night's Glee offer the Blaine and Kurt moment we've all been waiting for?
Watch, AFTER THE JUMP…
Above, Darren Criss and Chris Colfer lock lips as Glee finally consummates its long-running Blaine and Kurt crush.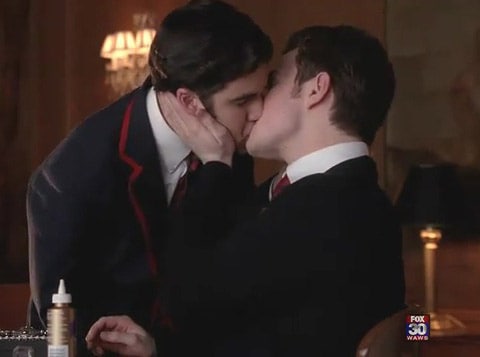 "I'm definitely glad we didn't just throw someone in there as 'Kurt's boyfriend' and call it a day. I love that it's been a journey that they have shared and are still experiencing. It's going to take a while for things to develop, just like it does in real life. I'm very happy with how they built the character and played up the discovery angle before putting them together."
Here's their duet, later in the show: