It's back.
Box Turtle Bulletin notes a report from Ugandan media that the "kill the gays" bill is coming up for debate next week: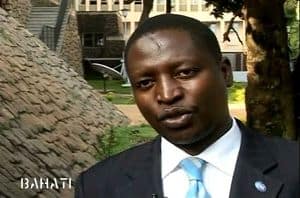 The controversial Anti Homosexuality bill is one of several bills that Members of Parliament on the Legal and Parliamentary Affairs committee are set to debate when the House resumes business next week.
The bill, which has caused uproar from human rights activists and donors since it was tabled in Parliament in 2009, seeks to criminalize the act, with one of the controversial clauses calling for death penalty for those who are found guilty of aggravated homosexuality.
Speaking to the media at Parliament today, the committee chairman, Stephen Tashobya said though the bill has created both local and international concern, it is up to Parliament to pass the bill.
Public hearings are expected to be held on the bill and its author, MP David Bahati, reportedly "welcomed the development."