A bill (SB276) passed by the Montana Senate in late February that would strike an obsolete law criminalizing homosexuality from the books got a hearing before the Montana House Judiciary Committee this week.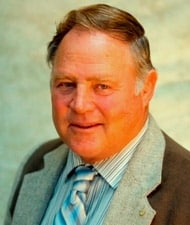 Sen. Facey said the reason he brought this bill to the legislature is because words matter. And the fact that this law remains on our books sends a message to gay and lesbian people in our state.
Unfortunately, members of the committee did not hear Sen. Facey when he said "words matter." Throughout the hearing, GOP members constantly equated homosexuality with bestiality and pedophilia. In fact, one opposing witness of the bill went so far as to say all pedophiles are either gay or bisexual.
In an even more disturbing exchange, Rep. Bob Wagner (pictured)…asked a series of questions that were intended to imply that all homosexual men have HIV and then have to rely and state assistance for their medical care.
Proponents of Sen. Facey's bill, who have worked multiple legislative sessions, said that this hearing was the most disgusting hearing they have seen in their years at the Capitol.
Listen, AFTER THE JUMP…