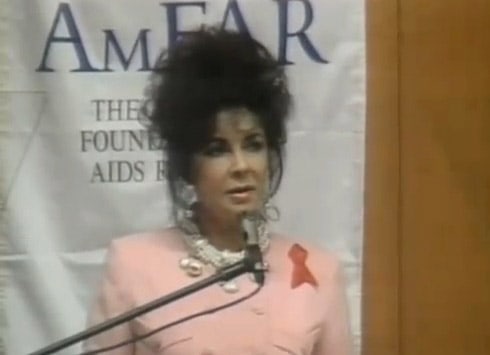 amfAR posted a powerful tribute to Elizabeth Taylor on its website following her death this morning, highlighting her work as an AIDS activist over the years.
Watch it, AFTER THE JUMP…
They also released this statement:
"The board of trustees and staff of amfAR mourn the passing of our beloved Founding International Chairman, Dame Elizabeth Taylor. Dame Elizabeth was without doubt one of the most inspirational figures in the fight against AIDS. She was among the first to speak out on behalf of people living with HIV when others reacted with fear and often outright hostility. For 25 years, Dame Elizabeth has been a passionate advocate of AIDS research, treatment and care. She has testified eloquently on Capitol Hill, while raising millions of dollars for amfAR. Dame Elizabeth's compassion, radiance, and generosity of spirit will be greatly missed by us all. She leaves a monumental legacy that has improved and extended millions of lives and will enrich countless more for generations to come."
Watch the clip, AFTER THE JUMP…